Flathead River Fly Fishing
The Flathead River has astounding views of the breathtaking Glacier National Park, making it a destination spot for travelers from all over the world. Its reputation as some of the most beautiful landscapes in the state makes it especially attractive to those traveling from out of town for an amazing Flathead River fishing trip.
The Ultimate Fishing Experience
Fly fishing the Flathead River does not require as many exact fly imitations or the perfect technique as do some of the other rivers in Montana, which makes it perfect for novice anglers and those who do not want to struggle for their first taste of fly fishing. The fish are also not as tricky or picky, making them easier to catch.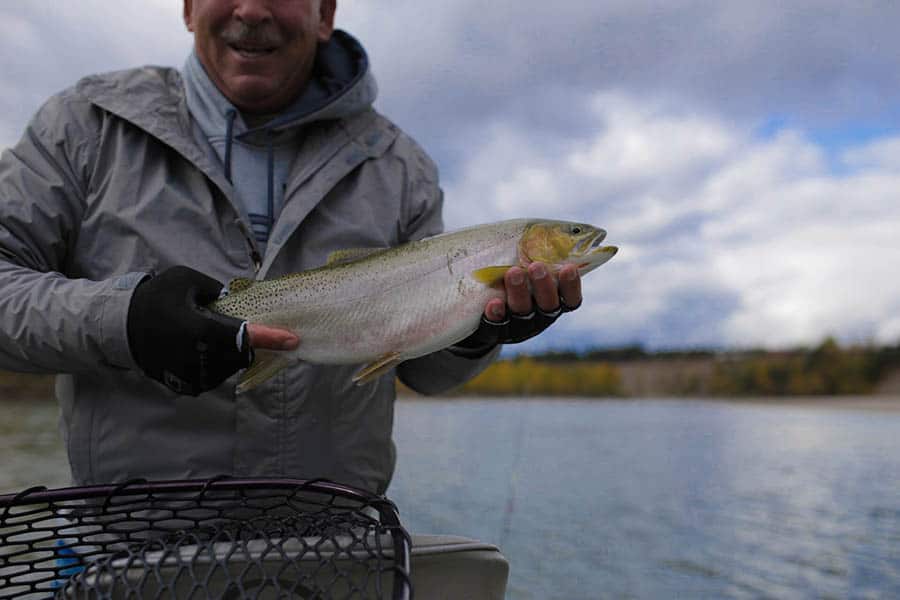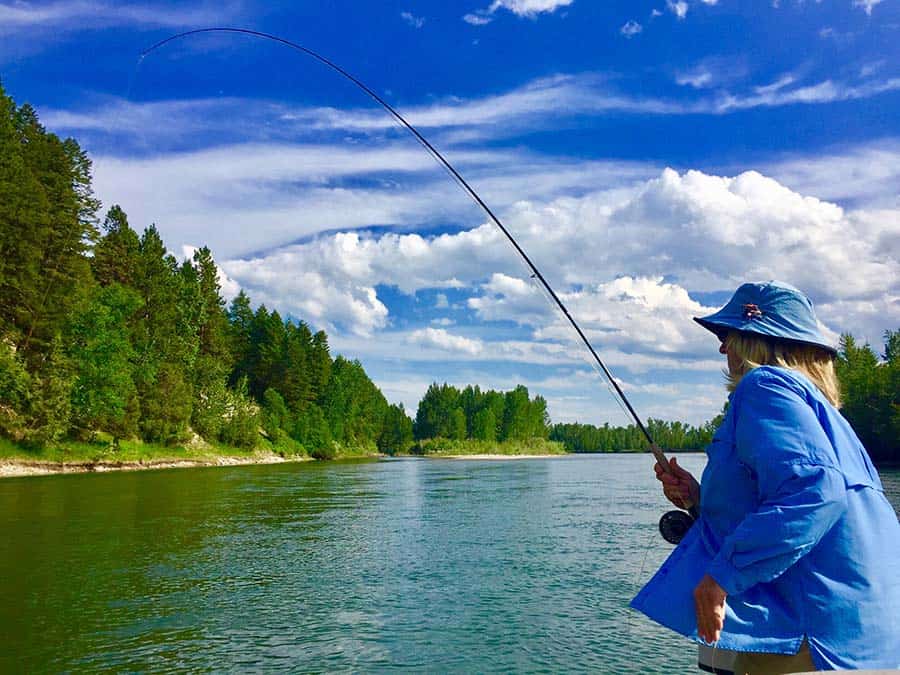 Flathead River Fly Fishing Guides
Montana Fishing Guides is looked to as the best in our field. As experts in guided fishing vacations, we pride ourselves on knowing exactly what you are looking for during your trip to Montana. Montana Fishing Guides has been guiding on this river for so many years that we truly know it backward and forwards. We've committed to our memory, almost every eddy, nook and cranny. That's why you can trust us to provide you with the best experience to be found on your Flathead River fly fishing trip. Our trip packages can be custom made to fit your every need. And we make sure you get the most out of your well-planned guided fishing trip.
Flathead River Fishing Information
Hungry Horse Dam is responsible for the health, flow, and temperature of the Flathead River. Due to the cold temperatures of the snowmelt, the water of the Flathead River is cleaner and colder than other rivers in Montana. During the heat of summer water temps are still low and trout will still happily rise to eat your dry fly. Cold Water = Happy Trout! The Flathead River does not have 1000's of fish per mile but that's ok. Westslope Cutthroat Trout are native to the waters of the Flathead River. Being the opportunistic feeders they are, getting them to rise to a dry fly is no problem. While you may not see as many 20'' Rainbow Trout as in other rivers in the state, the Flathead River does offer good size Rainbow and Cutthroat Trout.
Imagine your guided fishing trip on Flathead River with your son, daughter, family or friends. With breathtaking views of the Columbia Range to the west and Glacier National Park to the north. The colors of the deep holes and shallow riffles will have you wondering if it's real or not? Colorful river rock for as far as you can see as you embark on the journey of a lifetime. You've never seen landscapes or river quite like this before and only in Montana can such things be truly treasured. No matter the time of year you may visit, this area of Montana is hailed as some of the most gorgeous lands in America and should be treasured to make remarkable memories and selfie-worthy photos to share with friends and family.
About The Flathead River
The Flathead River begins after the confluence of the Middle Fork and North Fork and the South Fork of the Flathead River. The three tributaries make up what is known as the Main Stem of the Flathead River. There are some parts of the Middle, North, and South Fork Flathead River areas, which are part of government lands, so Montana Fishing Guides does not offer trips in those areas. However, Montana Fishing Guides are well versed in those areas that are legal to guide on and we plan and execute expertly guided fly fishing trips on many parts of Flathead River. Our Flathead River fly fishing guides are on the water every day and know where the fish live and what they'll eat. The best fly fishing in the Flathead River is below the South Fork River.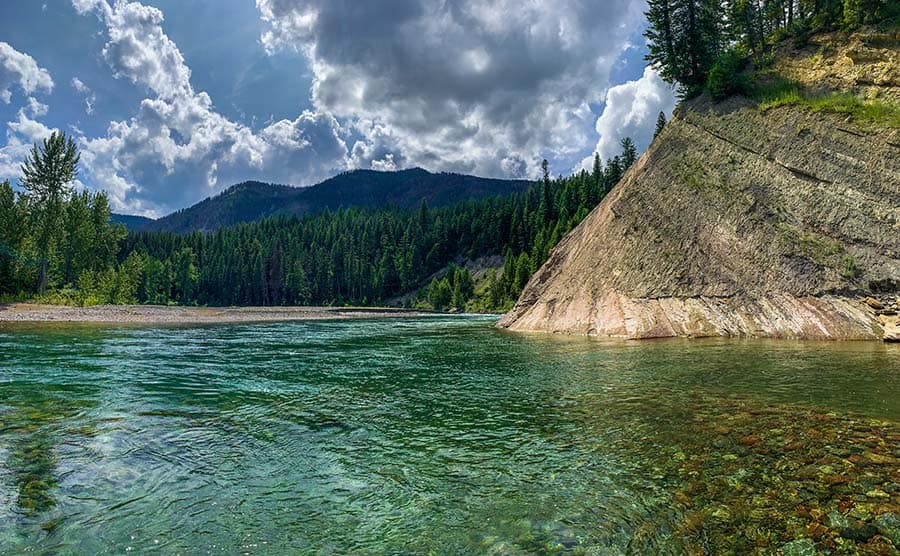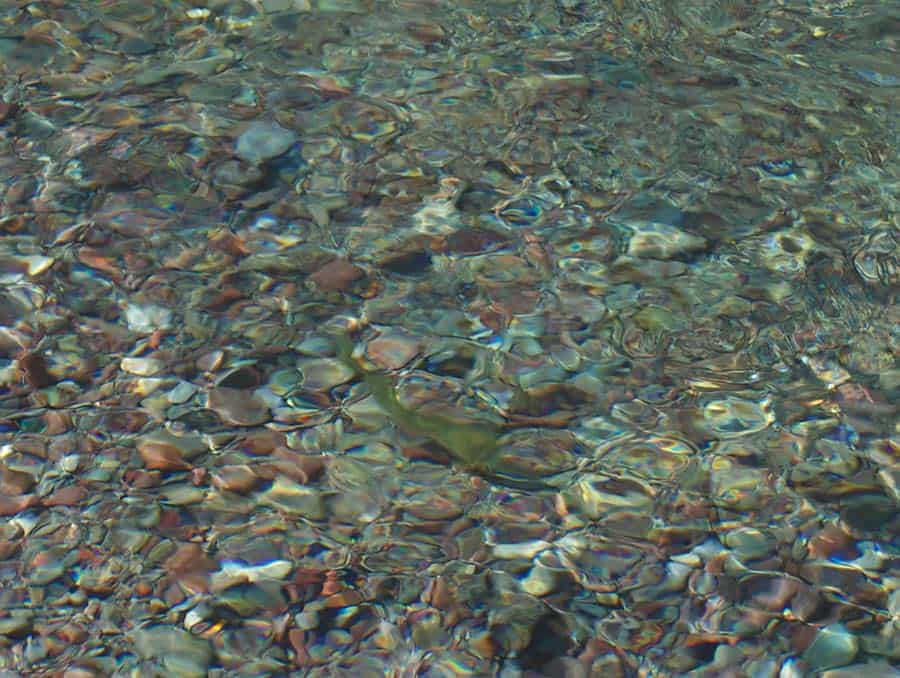 Flathead River Fishing Report
Relying on up-to-date, real-time fishing reports is key to getting the most out of your Flathead River fishing trip. Montana Fishing Guides holds all the information you need to ensure success on your next Flathead River fly fishing experience. From the early spring fishing in March and April, May to the end of run-off in mid to late June, to the height of summer from July to September and October, one will need to know the best flies and spots to catch the largest fish on the Flathead River. When the peak season begins to wane, middle of the day the fishing is at its best. You will have access to this information when you work closely with Montana Fishing Guides. You'll never need to worry or wonder if your timing and gear are right for what style of Flathead River fishing you plan to enjoy.
Book A Fly Fishing Trip On The Flathead River
Whether you are bonding with your teenager for his first fly fishing tour, making a regular vacation choice to your favorite spot on the Flathead River, or helping your dad check Flathead fishing off his bucket list, your visit to Montana for fly fishing the Flathead River will be one you will never forget. With Montana Fishing Guides, your vision can be custom made to fit your needs. Visit for a day and you will want to return again and again to experience fly fishing on the Flathead River.
It is no wonder why so many travelers make Montana their go-to place for fishing trips and tours. No place in the world can compare to the incredible experiences visitors find when they choose Montana Fishing Guides to fulfill their fishing dreams. With fishing packages to suit the most discriminating fisherman, Montana Fishing Guides are experts in providing the perfect Montana fishing vacations! Whether you are a first-time visitor or an avid expert in fishing, Montana Fishing Guides can make your dreams come true with an experience of a lifetime. Make the time to take a life-changing journey to one of the most beautiful rivers in the country.