Bigfork Montana Fly Fishing
Bigfork, Montana is arguably one of the most picturesque little towns in the entire state of Montana. Between the gorgeous wildlife and sceneries, the close proximity to Flathead Lake, a local cove marina, and a fabulous downtown scene, Bigfork is one of the best destination spots in the area. It is no small wonder that so many tourists from all over the world visit Bigfork all year round for outdoor recreation. It is truly a magical place rivaling exotic locations in Europe and America that you must see for yourself to believe.
The Ultimate Fishing Experience
Within two hours drive surrounding Bigfork, some of the most incredible fly fishing can be had by any novice or experienced angler. And Montana rivers unlike many other places in the world, are managed by the MT FWP, so the prolific trout are never farmed and dumped into the bodies of water, but rather the rivers, streams, and lakes are wild trout fisheries! With literally hundreds of miles of blue-ribbon fly fishing rivers surrounding the Bigfork area, you would never tire of exploring all the options for the most exquisite landscapes, snow-capped mountains, crystal clear rivers, and isolated lakes. One taste of Bigfork and the fish caught in one of these waterways will keep you coming back for more!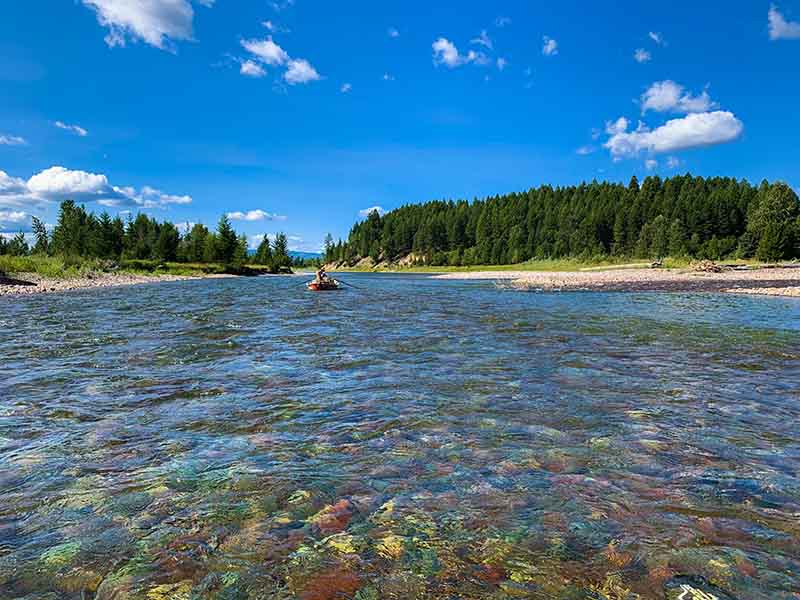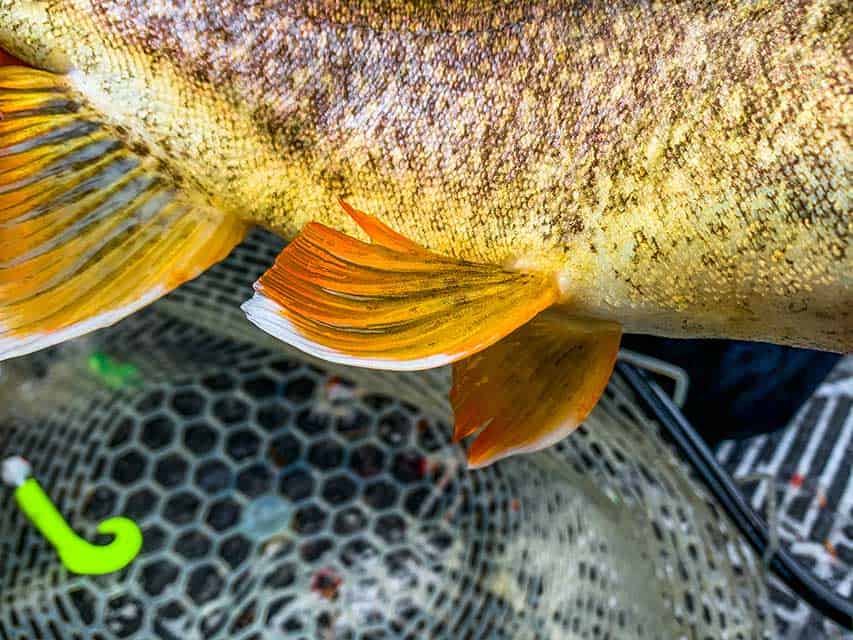 Bigfork Montana Fishing
From the lake fishing on Flathead and Whitefish lakes, to the fly fishing on some of the surrounding rivers, Bigfork, MT offers every kind of fishing an angler could desire. Ranging from the banks of the Missouri River to the Flathead River near Glacier National Park, to the famous Clark Fork and Blackfoot Rivers, Bigfork, MT waters are teeming with huge numbers of various kinds of trout. Bass, cutthroat, whitefish, and other varieties of trout can be harvested from the lakes and rivers, though some should be caught and released and others can be taken for excellent eating. And every type of water is available for your next adventure from slow-moving rivers and streams to fast moving river rapids, to shoreline and boat fishing on the local lakes and rivers. If you can imagine it, you can find it in and around Bigfork, MT.
Whether you are an experienced fly fisherman that enjoys wading or boat river fishing, or the lake lover looking for isolated spots for relaxing lake fishing, there are literally hundreds of picture perfect locations within a short drive from Bigfork, MT to fulfill your fishing dream. And with dozens of state campgrounds, hotels, Bed and Breakfasts, as well as nightlife, restaurants, and shops, Bigfork offers an incredible vacation, day-trip, or even half-day trips for every type of angler. With nearby larger towns such as Kalispell and Whitefish, almost any fishing supply can be purchased, and any type of food, accommodations, and recreation experience can be found. Hikers, campers, boaters, and anglers alike flock to Bigfork annually for their outdoor adventures.
Bigfork Fly Shops
Whether you are in need of being fully outfitted with all the best, state-of-the-art fishing gear, boat rentals, or you just need some great, locally made flies and free location maps, finding a fly shop in the Bigfork area can get you connected with what you need. Supplying gear along with dedicated expert staff, local fly shops can help you to make the most of your Montana fishing experience.
Fresh and tied bait of all kinds, waders, rods, and reels, and even boat rentals await you in one of the coolest little towns in all of Montana. Feel free to contact a local fly shop ahead of time when planning your trip to get information about the local fishing and up-to-date fishing reports.
The Best Fly Fishing in Bigfork Montana
Some of the most divine fishing spots in the area include the Flathead River, the Swan River, the Blackfoot River, and the Lower Clark Fork River. From dry flies to ripping streamers, charter trips on Flathead Lake, to foam flies and droppers, almost any kind of fly fishing can be found locally near Bigfork, MT. It is a fly fishing mecca for every level of fisherman. Though the best fishing is experienced from late June through October, there is fishing almost year round in Bigfork, Montana including lake ice fishing. So, no matter when you may be planning your fishing trip, Bigfork, MT has something amazing to offer. Whether you prefer the solitude of small coves for shoreline-lake fishing or riding the rapids and boat casting for trout, you'll be dazzled by all the choices and adventures to be had near Bigfork, MT.
Imagine driving on a two-lane highway surrounded by trees, heading northeast from Polson, MT towards the Bigfork, MT area. Cherry blossomed trees line the road in farms with fruit stands. Small coves, recreation spots, and tiny towns and pubs sprinkle the area that is nestled in tall pines and sunlit kissed views. After a brief stop for flies and maps at the local fly shop, you stop at an adorable café for a hearty Montana breakfast before making your way to the local grocery store for last-minute supplies. In just a few miles in any direction, your lake or river destination is easily found.
Almost any time of year, you will find rivers, streams, and lakes that feel almost like your own private getaway. Due to the incredible size of Montana and the sheer volume of fishable waters, you are sure to find the right style of fishing to meet your adventure needs. There is nothing more exhilarating than taking to the waters of Montana just like the fish. Surrounded by the most breathtaking views the state has to offer, you will find everything you could ever dream of in Bigfork, MT.