Echo Lake Fishing
Echo Lake located about 5 miles from Bigfork, Montana, is one of the most picturesque, small lakes in Western Montana. Fishing Echo Lake offers excellent fly fishing and spin fishing for smallmouth and largemouth bass. From perch, large and smallmouth bass, northern pike, and rainbow and brook trout, fish of many varieties are prolific in numbers for the taking. When the local rivers are blown out, muddy and unfishable Echo Lake can be an epic adventure for the avid angler to the novice fisherman alike.
The Ultimate Lake Fishing Experience
Imagine arising before dawn. The day holds a promise of sun, shimmering waters, natural soundscapes, and connection with wildlife. Your morning beverage steams in your hands as you prepare your fly rods and flies for a fun day on the water. Fresh dew covers the tall grasses and a light mist covers the lake. As the sun rises, you hear birds chirping in the trees. You can see your breath just slightly as you take in the fresh mountain air. The perfect morning before your day-trip on Echo Lake.
After shoving off in the boat, you begin to feel alive with the feeling of expectation filling you. Whether you are a first-time fisherman or a life-long fishing fan, joy arises with every preparation and you feel confident that your experience will be expertly guided and executed. Montana Fishing Guides can provide you the best experience that Echo Lake fishing has to offer.
Try to imagine the thrill of the first cast of the day and visualize that smallmouth bass or largemouth bass inhaling your fly in Echo Lake. Let pictures of big skies, tight lines, and beautiful water fill your mind. As you embark on the journey of a lifetime, you will be sure to experience all that you are dreaming of during your fishing at Echo Lake.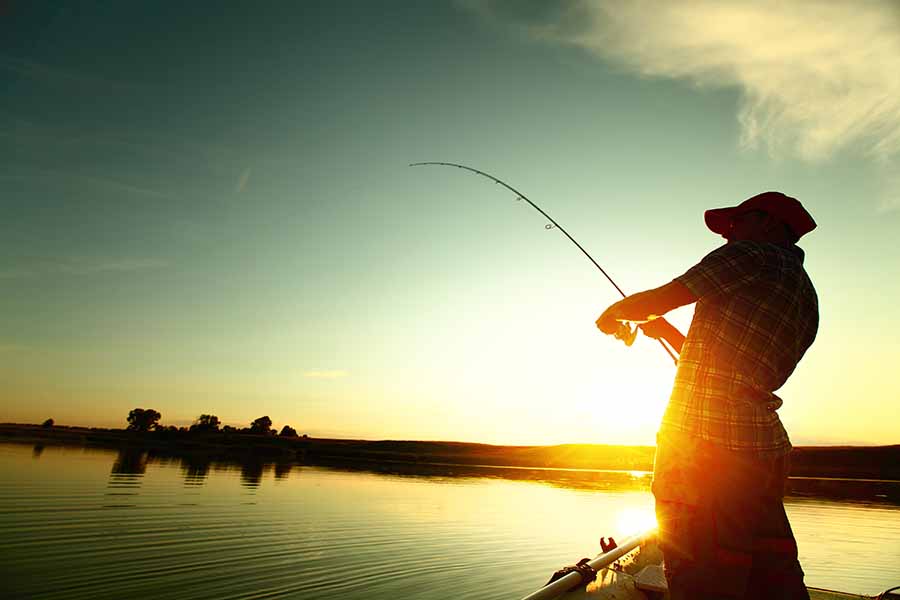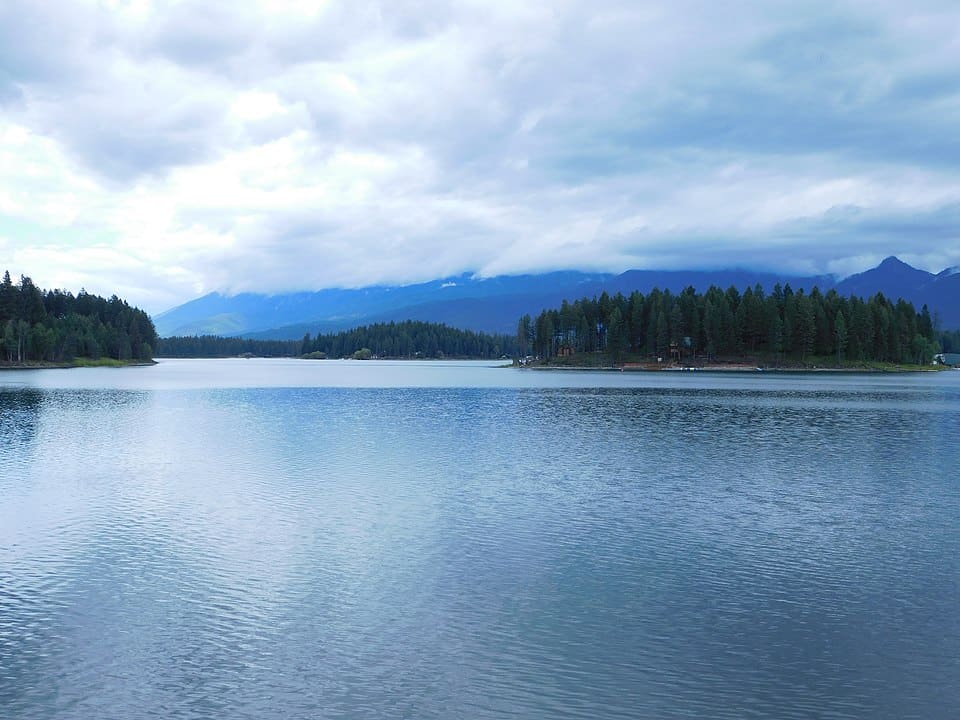 Echo Lake Fishing Report
Near Negro Prairie, a historical site in Montana, tall trees, grand mountains, and sprawling skies paint breathtaking pictures of epic proportions when fishing Echo Lake. With fishing from Spring season in March and April, to the run-off season of May and June, peak season from July to early September, fall fishing from September through October, and Winter ice fishing from November to March, year-round fishing can be enjoyed on this pristine lake. Montana is home to some of the most incredible views in the world. And Echo Lake promises everything a fishing fan can expect from nature at its best.
At Montana Fishing Guides, we hold our expert fingers on the pulse of the best fishing times and places by constantly monitoring the Echo Lake Fishing Report, with real-time information constantly updated. To truly get the most out of your vacation, choose Montana Fishing Guides to help plan and execute your Montana vacation. One can rely on our moment-to-moment updates to successfully plan and execute an epic adventure on Echo Lake, no matter what time of year. When you choose Montana Fishing Guides, your fishing experience is assured to be the best it can be during your Montana vacation.
Echo Lake Ice Fishing
Echo Lake spans about 700 square acres, so though it is smaller than other Montana lakes, it offers many isolated spots in coves and bays to keep the avid ice fisherman satisfied. During the summer, it is heavily cruised by jet skis and motorboats, which can make the lake a bit choppier. However, during winter, when traffic on the lake is at a standstill, Echo Lake overflows with perfect ice fishing opportunities.
Winter season does not stop the avid fisherman from enjoying the craft of fishing. Using state-of-the-art gear and clothing, a fishing fanatic can experience everything in winter that a summer water sports fan might enjoy. Many people find that the winter experience offers even more of what a journey like this can promise. The towns are less populated, the lake is much quieter covered in snow and ice, and the fish are just as plentiful as during the peak summer season.
Using portable tents or in small sheds built for the sport, an ice fisherman can expect a warm, hospitable dwelling within which to take refuge from wind and weather. Or, for the most seasoned ice fisherman, undaunted by the dynamic and sometimes inhospitable weather conditions, holes can be easily drilled wherever one may desire for excellent ice fishing on Echo Lake. As the Norwegians often claim, there is no such thing as bad weather, only bad clothing, so long underwear and proper layering can make an ice fishing trip as comfortable as sitting in the lodge after a long ski day.
Ice fishing is a memorable experience for both experts and novices alike. When geared up with just the right clothes, poles, and lunch bags, ice fishing can be extremely fulfilling for the adventuring angler. The quiet solace of winter season offers tranquil, yet rugged experiences in nature. Many locals savor this time of year and while the tourists and snowbirds fly south to warmer climates, those who winter in Montana find themselves in the unique situation that only the solitude of winter can bring. Spending a day ice fishing makes even the simplest experiences seems profound; a roaring fire, a warm beverage, and a steaming hot bowl of soup awaits at the end of a full day of ice fishing on Echo Lake, and the outdoor adventurer enjoys this part of the day just as much as the morning gear loading.
Echo Lake Fishing Guides
Montana Fishing Guides excels in planning and executing the best-guided fishing trips all year round for one simple reason: we know Montana and that means we know how, where, and what time of year you'll find exactly which river or lake is best for your vacation. You can trust Montana Fishing Guides to provide the best journey that can be had while fishing in Montana. We can make your fishing dreams become your next, best memory of Montana!