Montana Guided Fishing Trips
When people who have never visited Montana are asked to describe what it might be like to vacation to their favorite state, the kinds of things that immediately come to mind are hiking the great mountains of Glacier, skiing the deep powder of Big Sky, hunting in the tall woods of the Bob Marshall Wilderness, and fly fishing on the running rivers in the Last Best Place, Montana. One look at the incredible landscapes throughout Western Montana, and it's easy to understand why it has become the nature lover's destination for outdoor adventure. From the snow-kissed mountain ranges, the grand and peerless rivers, the rolling green pastures, the clear, shimmering lakes, and the bright, shining-sun, Montana has some of the most breathtaking views to offer its guests and residents alike.
Montana Fly Fishing Trips
Montana is known far and wide for its fantastic fly fishing. People travel from all over the world to embark on a Montana fishing trip. And Western Montana is particularly famous for its fabulous fly fishing. To experience a guided fly fishing trip in Montana, whether a half-day, a full day or multiples days is on the bucket list of dreamers across the globe. And Montana Fishing Guides makes that dream a reality for those who travel to Western Montana.
Montana fishing trips provide rare opportunities to touch the natural world and experience it first hand. And Montana Fishing Guides offers fly fishing trips, lake fishing trips, and even ice fishing trips to satisfy almost every kind of fishing fan. Catch a Westslope Cutthroat Trout or rainbow trout while wading out knee-deep in a rushing river at daybreak, or perhaps land a Rainbow Trout on a float trip down the famous Clark Fork River, or catch a Lake Trout or a Smallmouth Bass on one of the pristine, local lakes or even catch a pike or a crappie through a hole in a frozen lake. Montana Fishing Guides offers the chance to live the Montana dream that one can only imagine.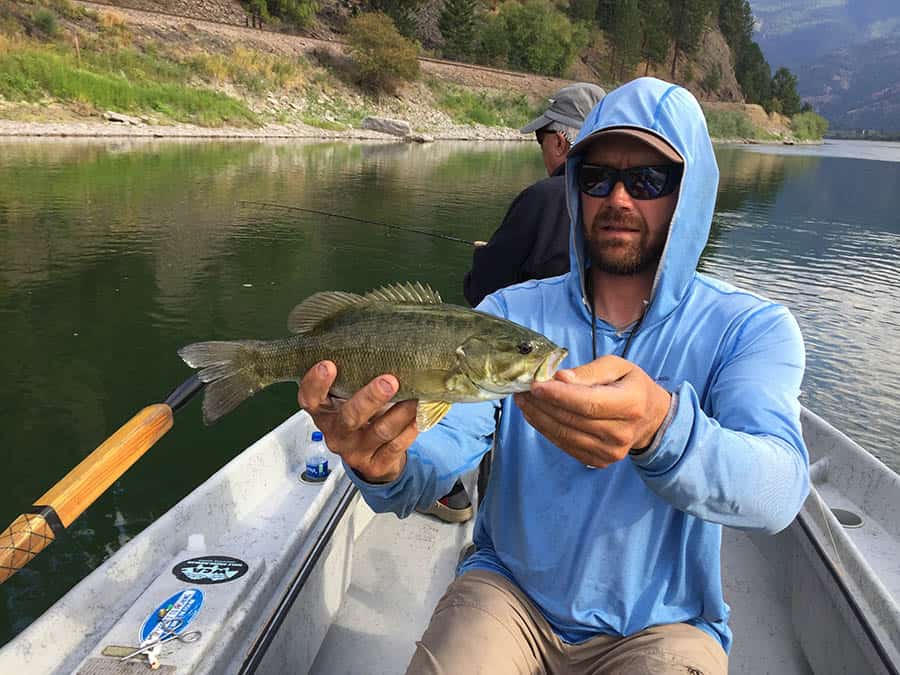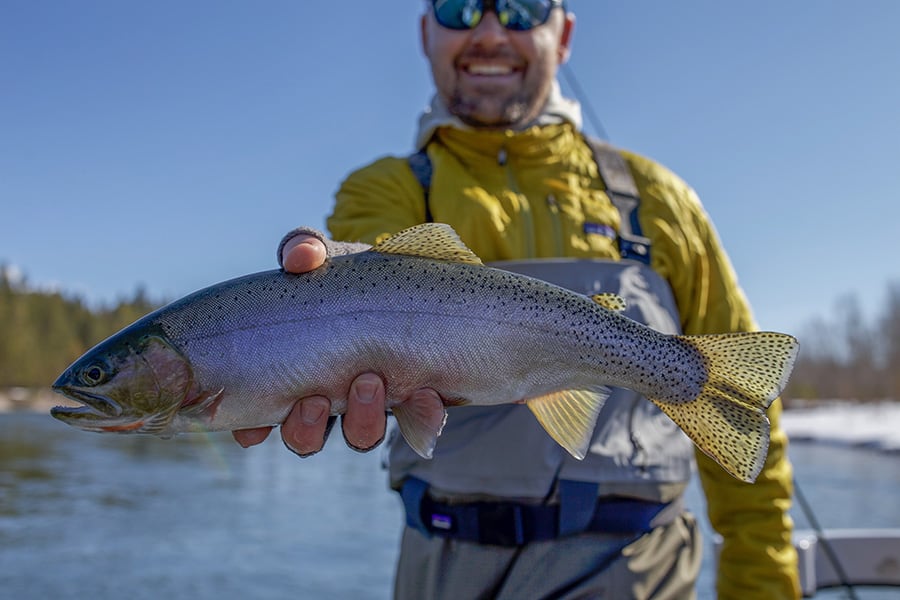 Guided Fishing Trip Information
Guides: Our Guide staff is built around full time professional fly fishing guides that spend hundreds of days on the water every year. They excel in guiding and teaching those in their boats. Every single one of my guides is incredibly patient, supportive, excited to fish with you and wants to show you a fun day on the water. Boats are clean and gear is high end.
Your Trip Includes: Guides come prepared with all fishing equipment needed for the day. Snacks and beverages are included on 1/2 day trips and lunches are provided on full day trips. Special lunches can be prepared for gluten sensitivities, vegetarian diets or any other food sensitivities you may have.
Drift boats are designed for 2 anglers. It is recommended that there are only two anglers for the best fishing experience. If you have a third angler in your party special exemptions can be made although only two anglers can fish at one time. Additional charges for the third angler apply.
What You'll Need To Bring
#1 – Montana Fishing License needed for ages 12 and older.
#2 – Hat and polarized glasses.
#3 – Rain Gear, Long Sleeve sun shirt, quick dry pants, sandals or shoes that can get wet. Clothing should be appropriate for the weather.
#4 – Waders and boots are recommended when it's cold and raining out.
 Transportation: Most guided trips are in proximity to Whitefish Montana. If necessary, we will provide reasonable transportation to and from the river. Some rivers are remote and require considerable driving time. Shuttle service is not always dependable in these more remote areas. We recommend having your own vehicle to have the most flexibility when choosing where to fish.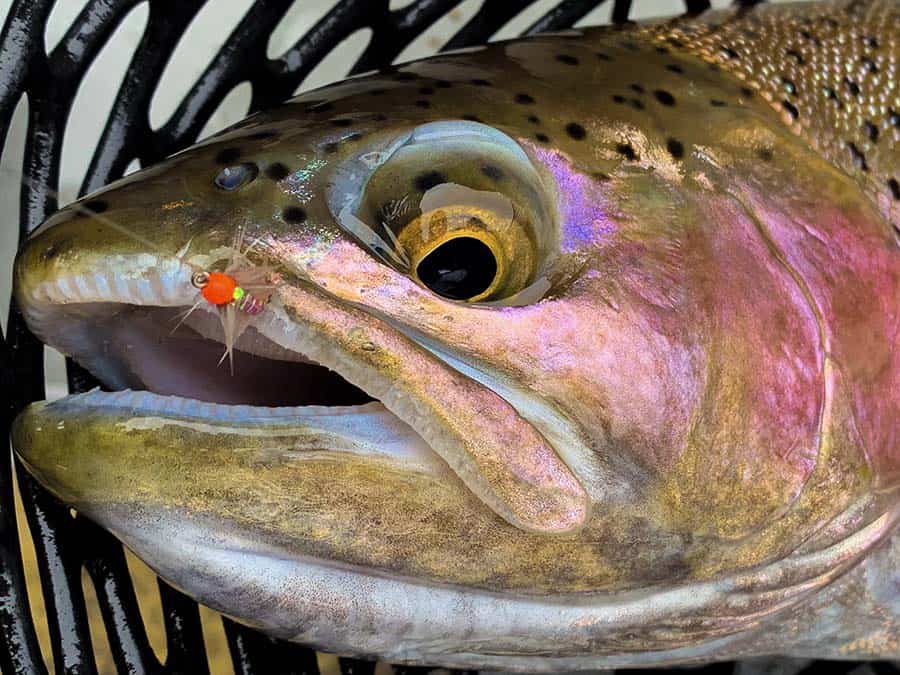 Montana Float Fishing Trips
Being in a drift boat for your fishing offers one of the most exciting ways to fish the big rivers throughout Western Montana. From the safety of your vessel, you see miles of acreage of the most awe-inspiring views the world has to offer. While being guided by your expert Montana Fishing Guide, you are hosted with the best fishing in the State. From the sounds of the wildlife to the colors of shimmering fish, your senses overflow. It's almost too much to take in all in one day. How could life get any better?
As your day winds down, and the sun begins to set, you are filled with satisfaction after a long and fruitful day. The bounty of the surrounding beauty brings you a sense of peace and simultaneous excitement you may have forgotten from childhood. A joyful dinner ensues with your companions as you compare stories of mishaps, catches, and near misses, and laughter fills the air. You watch the pastoral colors stretch across the big skies of Montana; apricot, salmon, blue, and scarlet paint the clouds, as the evening draws to a close. You sigh in bittersweet satisfaction as the day winds down. And then you remember that you planned for a 3-day trip, and tomorrow holds the promise of another sensational experience.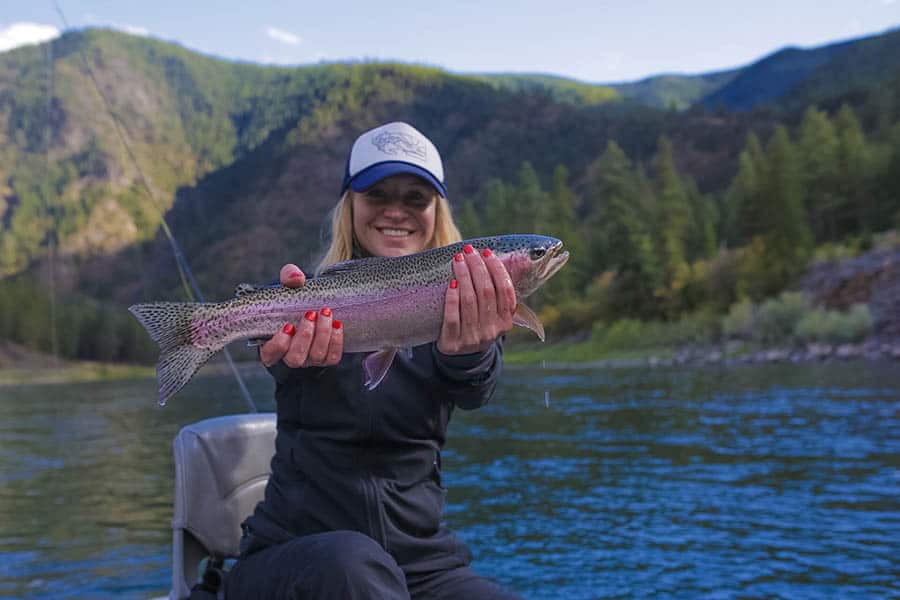 Guided Fly Fishing Trips In Montana
Just picture flying across the country, being guided by one of the most prominent Montana fishing experts, and being immersed in the most gorgeous landscapes in the world. Arising before dawn, anxiously awaiting your days on the water, you embark on the journey of a lifetime. As day breaks, you find yourself loading into a drift boat with your fellow angler. The quiet of the morning also breaks with the sounds of birds chirping, and the trickling sound of water on rocks fills your ears. Deer and elk emerge from the forests seeking breakfast in the tall grasses around the river. As the sun peaks over the hill, rainbow light fills your eyes and everything seems so alive.
Coldwater awakens your senses and you can see your breath as you breathe in the fresh, mountain air. A thermos of coffee steams in your hands, as you try to take in the beauty of the moment. Your companions are equally enthralled by the serene soundscapes. You shove off in the raft, leaving the world behind and your day of fishing begins. A smile forms on your face as you drive a tight loop and turn over your dry fly, landing it right in the middle of a perfect bubble line. This is just a glimpse of what you can experience on a Montana float fishing trip with Montana Fishing Guides.
Montana Fishing Trip Packages
Whether you are bonding with your teenage son for his first fly fishing tour, making a regular annual pilgrimage to your favorite Montana fishing vacation, or helping your grandfather experience a vacation vision of a lifetime, your visit to Western Montana will be one you will never forget. With Montana Fishing Guides, your vision can be custom made to fit your needs. Visit for a day, and you'll want to stay and stay and return and return to experience it again and again.
It is no wonder why so many travelers make Montana their go-to place for fishing trips and tours. No place in the world can compare to the incredible experiences visitors find when they choose Montana Fishing Guides to fulfill their fishing dreams. With fishing packages to suit the most discriminating fisherman, Montana Fishing Guides are experts in providing the perfect Montana fishing vacations!
Making the most of our time in life is one of the keys to happiness. So many people can only dream of taking the time to visit one of the last best places in the world to become immersed in the beauty of the natural world, Western Montana. You can cross off your trip from your bucket list, or add Montana to your annual vacation plans when you visit. Whether you are a first-time visitor or an avid expert in fishing, Montana Fishing Guides can make your dreams come true with an experience of a lifetime. Don't just dream about the last best place. Live your dream. Make the time to take a life-changing journey to the most beautiful state in the country. See it for yourself. Let Montana Fishing Guides help you to truly live your dream.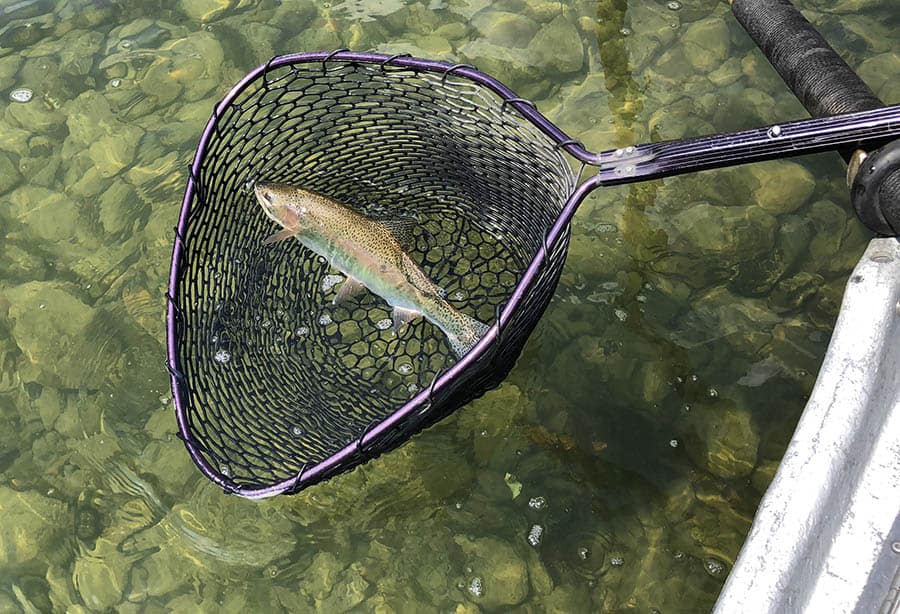 Cancellation Policy: A 50% deposit is required at the time of booking to hold the reservation. Deposits for canceled guide trips will be refunded minus a $25 or 4% fee with a 30 day or more notice. Cancelations within 30 days will forfeit all deposit monies. Monies will be held on an account for you to use at a later date of your choosing. If a trip is canceled by the client with less than 14 days notice, you'll be subject to a cancellation fee of $100 for half-day trips and $200 for full-day trips. Trips cancelled by the client with less than 3 days notice will not be refunded. No-shows will result in full payment of trips. Our guided trips go out in all safe weather and water conditions, therefore inclement weather, water levels, not keeping fish or undesirable fishing conditions are not acceptable reasons to cancel or receive a refund. Trips canceled by the guide or mutual guide/client decision due to unsafe weather or water conditions, closures, or other uncontrollable circumstances will have the entire deposit refunded.
We understand that unexpected situations occur that can lead to trip cancellations. We reserve the right to evaluate the circumstances and make refund decisions on a case by case basis.