Missoula Fly Fishing
While the origin of the popular catchphrase "The Last, Best Place" when used to describe Montana may be hotly debated, the meaning of it is not lost on those who choose to live or recreate in this unique state in America. Whether the phrase was first coined by Douglas Chadwick, who used the term to describe the Bob Marshall Wilderness in a 1983 book on mountain goats called A Beast the Color of Winter, or by Missoula writer William Kittredge in his 1988 title of an anthology of Montana, is neither here nor there when it comes to experiencing first-hand what this flattering nickname of Montana implies. Used to describe this sprawling, scenic state, the phrase has been protected forever by the State and House committees as a phrase belonging to the people of Montana to be used without fear of trademark infringement. Subsequently, one can see these romantically authentic words on signs and storefronts throughout the region – the last best steak, the last best beer, and so on. What does the phrase The Last, Best Place really mean? One needs to visit only once to fully grasp the implications within this catchy moniker.
Missoula Montana Fishing
Named by Forbes Magazine as one of North America's top ten trout fishing towns, Missoula, Montana offers blue-ribbon fishing of all kinds. With three rivers to choose from, the Clark Fork, Bitterroot, and the Blackfoot, and literally hundreds of lakes throughout the region, including the destination spots of Flathead Lake, Georgetown Lake, Placid Lake State Park, Seeley, and Salmon Lakes and myriad smaller lakes in and around Missoula, there is almost an endless selection of types of bodies of waters Missoula fly fishing. Fresh, clear, mountain waters teeming with 85 different species of fish including trout of all varieties. Whether fishing the rugged rivers by drift boat or raft, or wade fishing in a local stream, or fly fishing at a super-secret hotspot, Montana offers some of the best fishing in the country to the most discriminating angler.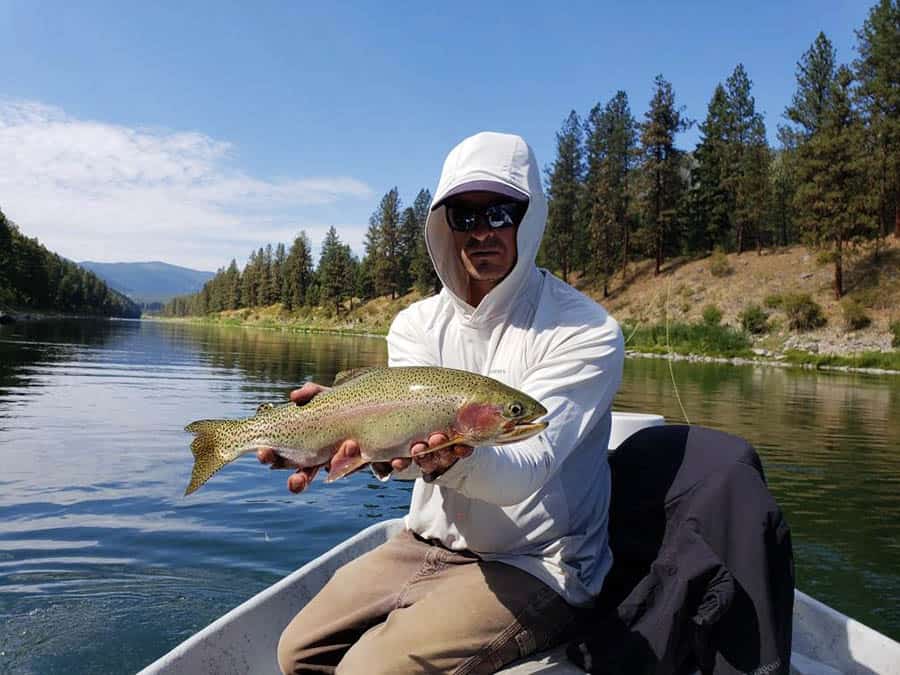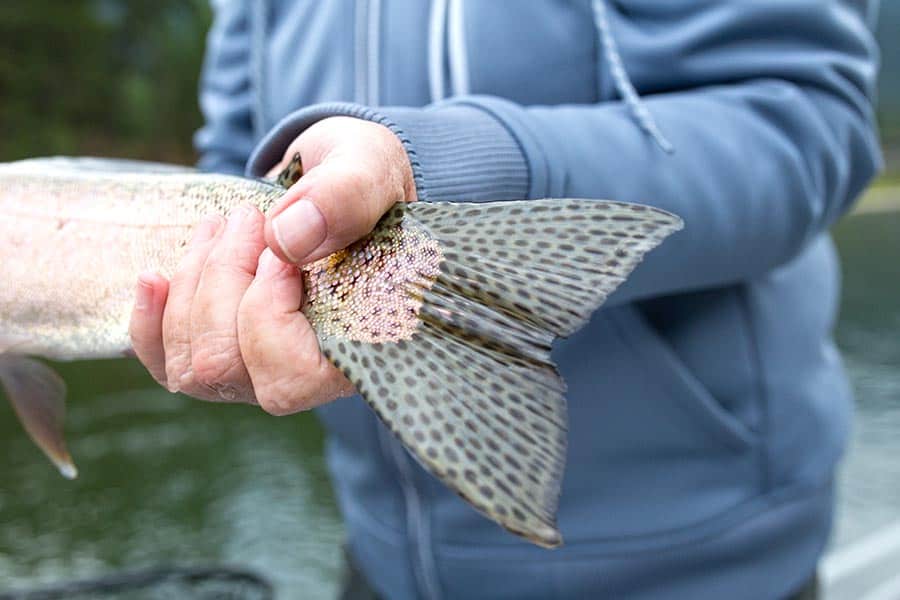 The Best Fly Fishing in Missoula, MT
From the beautiful Bitterroot River to the scenic Missouri, Blackfoot, Clark Fork Rivers, diversity, and solitude are assured during a guided fishing trip to Montana. Visions like the ones pictured in the film based on the book by Norman Maclean, A River Runs Through It, fill the mind when one thinks of fishing in Missoula. Though Missoula is a fly fishing mecca, one can depend on days where at most there are only one or two boats can be seen from whatever place you may be fishing. Surrounded by views of majestic mountains and gorgeous wildlife such as bald eagles, elk, deer, and myriad other creatures, an angler can truly experience what the last, best place has to offer its visitors.
From March to April's early season fishing to the run-off of May and June, to the peak season of July and August, the fall seasons of September and October and the winter fishing from November to March again, year-round fishing in Montana makes unique annual opportunities available to almost any kind of angler. No matter when you are able to get away from it all to enjoy Montana fishing, the conditions will meet your every expectation.
Missoula Fly Fishing
Just imagine the perfect day on the river. With your fellow angler, you awaken before dawn to the faint glow of yellow and blues beginning to light the dark, night sky. The moon still high in the air, the stars just beginning to fade, you anticipate the day's river adventure. As you sip your morning coffee, you walk around outside in the cool, crisp air, breathing in its freshness while the sweet sounds of birds chirping and the fat squirrels begin rustling through the tall grasses and trees. At this moment, you feel contentment arise in your heart.
Loading the drift boat with gear invigorates your body and mind and you experience the spirit of nature calling to you. Decked out in the best fishing gear and accompanied by expert Montana Fishing Guides, you embark on the river in your drift boat or raft. With waders, dry flies, rod and reels, and super secret custom tied flies, you feel confident that your day on the river will be great. With current, up-to-date fishing conditions checked and rechecked, you are off on the adventure of a lifetime!
As the day unfolds, the long hours seem to both linger and fly by during your excursion. From the coolness of the morning dew to the setting of the evening sun, you relax into the groove of Mountain Time. Quite often, time seems to stand still as you watch your dry fly floating down the middle river bubble line and await that giant cutthroat to slip up and eat your high floating goldenstone. Suddenly, there it is, finning up headfirst and he eats it! After a perfect hook set and a good fight, you hold a prize cutthroat by the head and tail just before returning the orange, yellow and red shimmering creature back to its watery home. Smiles and laughter, and congratulatory looks of praise exude from the vacationers' countenances.
Now you've experienced it. The Last, Best Place is your home away from home. No need to discuss what it means. The meaning has become clear to you at this moment, which you've shared with nature at its best.
Missoula Montana Fishing Guides
Montana Fishing Guides is looked to as the best in our field. As experts in guided fishing trip vacations, we pride ourselves on knowing exactly what you are looking for during your trip to Montana. Our specialty of guided fishing trips is something we take very seriously, even during the uproar of laughter we share after we leap from boat to water during a catch. Our trip packages can be custom made to fit your every need. And we make sure you get the most out of your well-planned guided fishing trip.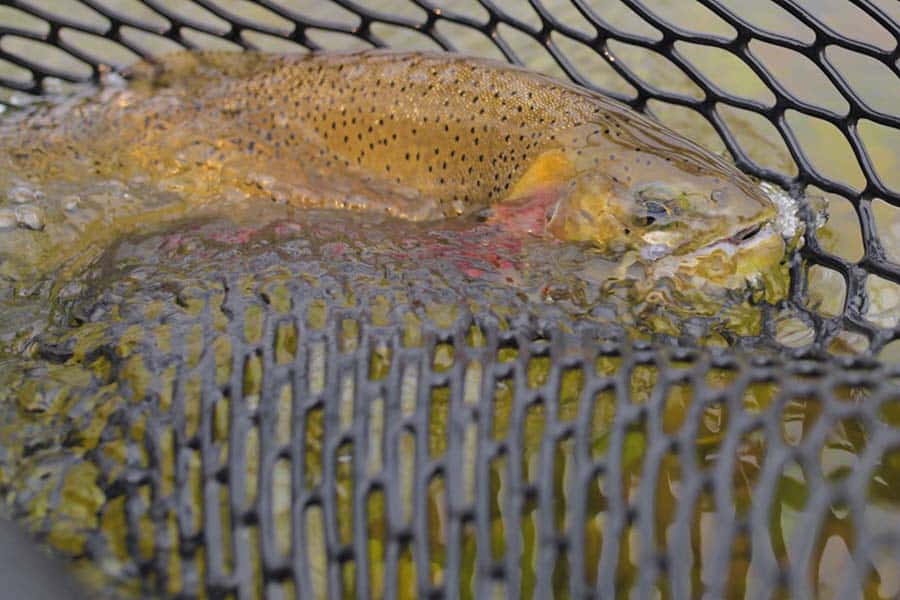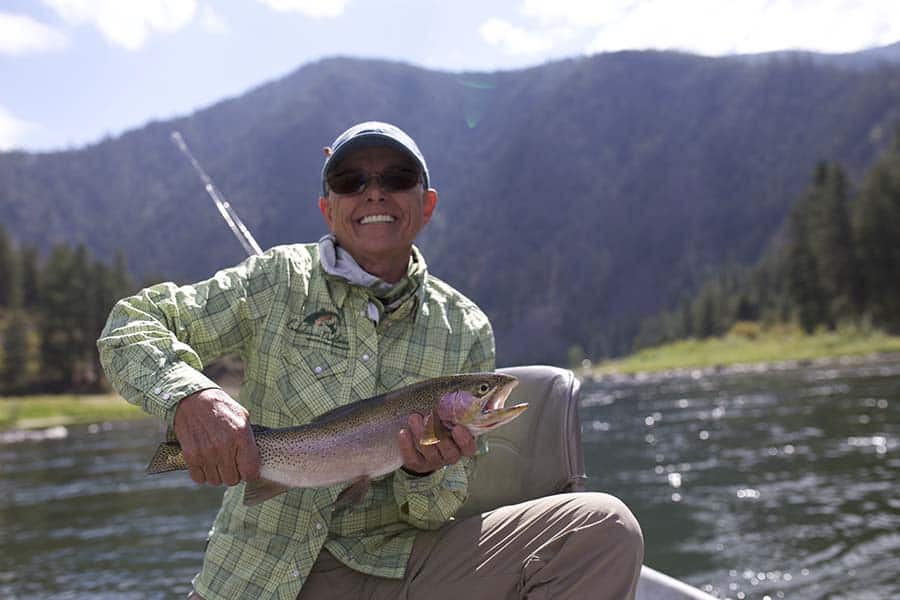 Book a Fly Fishing Trip in Missoula
Fly fishing in Missoula, Montana can be a grand adventure rivaling any vacation the world has to offer. No matter what you expect, our Montana Fishing Guides will ensure that your expectations are outshined by your epic adventure. Be it a half-day, day-trip, or multi-day excursion you are seeking, you can rest easy knowing that you will be given the experience to remember. Let us show you first-hand why Montana is called the Last, Best Place. Take your first trip with us, and you'll want to make sure it is not your last.