Montana Fly Fishing
Montana and fly fishing are inextricably linked as a feature of the landscape just as are fish to rivers. Anyone who has ever traveled to Montana to sightsee can attest to the fact that almost alongside every highway, boats and fishermen can be seen knee-deep in water, or floating with a guide throughout all areas of the state. From the Clark Fork to Blackfoot and Bitterroot Rivers, to Rock Creek and the Big Hole, Montana is famous for its amazing rivers and streams. People come from all over the world for a fly fishing Montana vacation.
The Ultimate Fishing Experience
Imagine the wonder of flying into Missoula only to be whisked away to an ideal fishing river, guided by an expert in Montana fly fishing. There you would not just imagine the pristine natural world around you, but you would be immersed in the most beautiful state in the country while you enjoy the best fly fishing in Montana.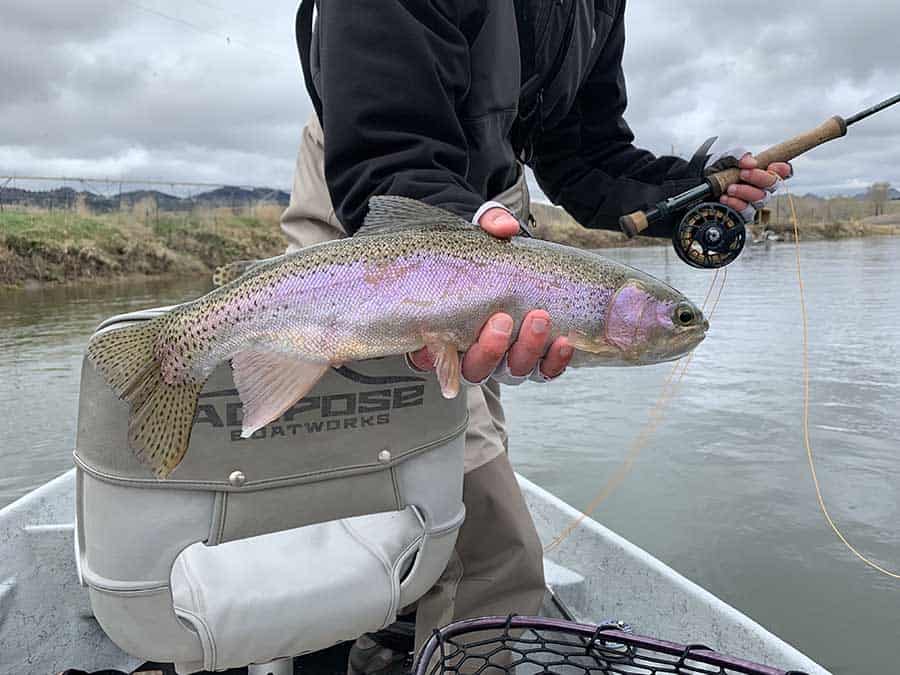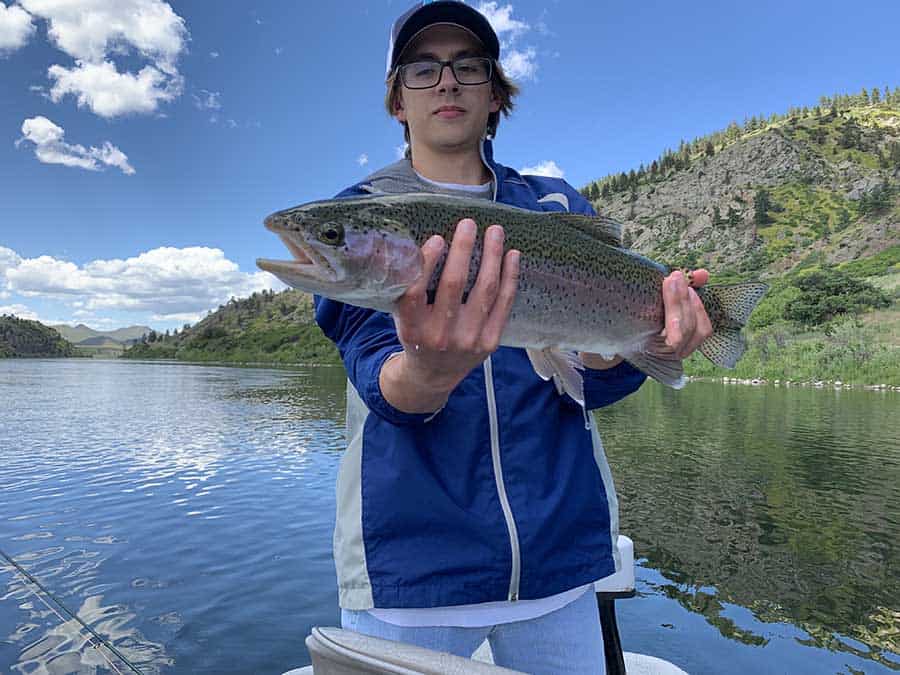 Best Fly Fishing In Montana
What makes the rivers in Montana the best, you might ask? Not only are the rivers themselves full of clear, clean, sparkling glacial water, but the surrounding natural beauty is also radiant. From the jutting snow-capped mountains to the tall, pastures of pale heather swaying in the wind, to the shadow and light-filled forests teeming with wildlife, Montana offers some of the most spectacular landscapes in the world. Fish of all kinds are abundant in Montana lakes and rivers. The Native Westslope, Bull Trout, Rainbow Trout, and Brown Trout can all be found in the beautiful streams and rivers of Montana. In one day, you'll see every type of "Fishy" water in these incredible waterways.
Montana Fly Shops
Because fly fishing is so famous in Montana, fly fishing shops can be found in almost every community, both large and small. Finding amazing, hand and locally made flies is as easy as finding a gas station. The shops are staffed with expert fishermen and women who regularly enjoy fishing as their hobby of choice. Some of these folks have fly fishing in their genes; family owned businesses and outfitters abound in Montana. Not only do they sell hand made flies, but they also sell flies specific for the regions where you might wish to fish. You'll always get great advice, maps, and the right fly for the right kind of fish that you are trying to catch when you visit Montana for a fly fishing vacation.
Montana Rivers
Though great fishing can be found all over the state of Montana, the best fishing can be found specifically in Western Montana. Western Montana has hundreds of streams, rivers, and lakes with breathtaking views surrounding them. From the Bitterroot Valley to Flathead Glacier Valleys, Western Montana is a true destination spot offering some of the best fishing rivers in the country. It is no wonder why so many visitors can be seen taking in the sights and sounds that nature has to offer in the Western part of the state. Hiking trails, trout filled rivers, ski hills, hot springs, and ice fishing holes sprinkle the landscape with year-round hubs of activity as travelers flock to Western Montana for its beauty and awe-inspiring views.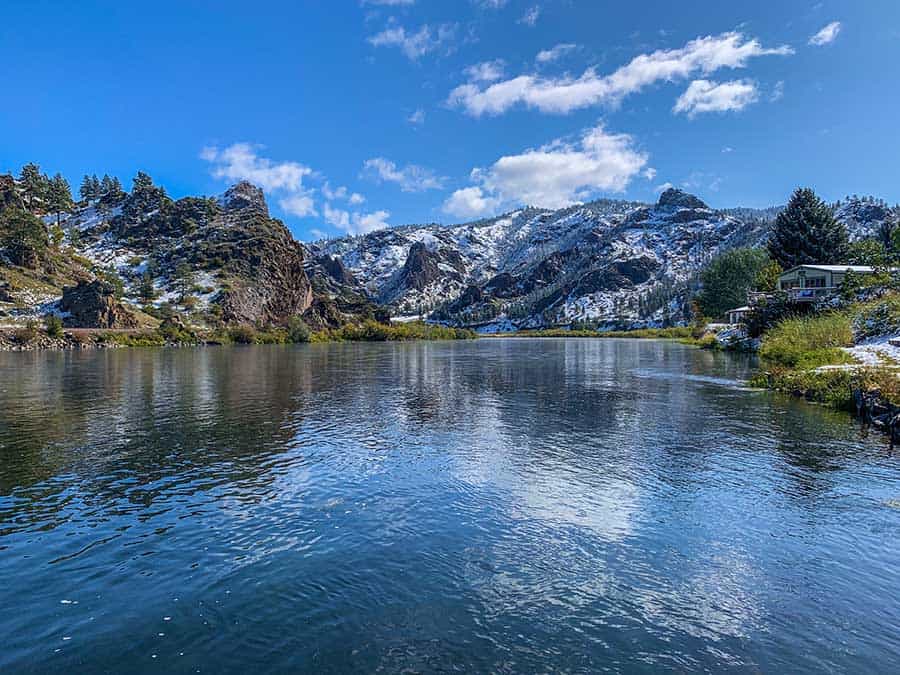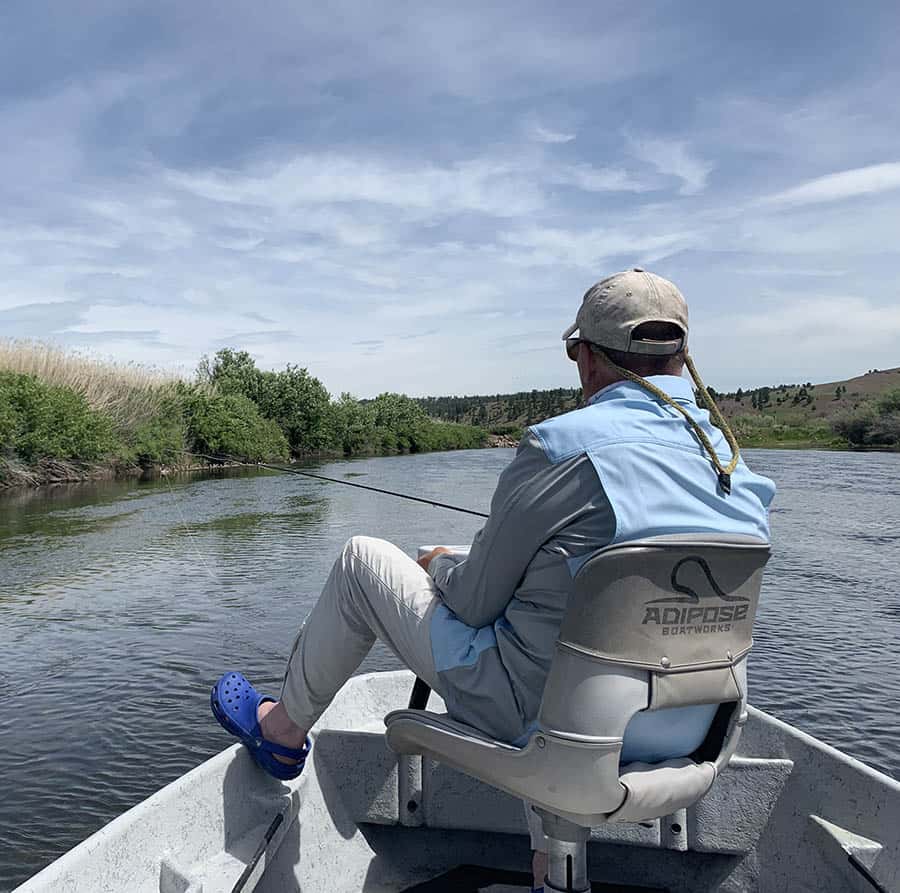 Best Fly Fishing Rivers In Montana
The Clark Fork River pleases the dry-fly fanatic as it has incredible water and big fishing that love to eat dry flies. This river is a must-see and offers some of the best places to fly fish in Montana.
The Flathead River has rugged and classic views of the breathtaking Glacier National Park, making it a destination spot for travelers.
The Blackfoot River, made famous by the book A River Runs Through It, by Norman Maclean, is both picturesque and bountiful in fish, making it some of the best fishing in Montana.
The Missouri River, a sprawling tailwater  "spring creek", just below Holter Dam, offers thousands of fish even year-round.
The Upper Missouri River is home to giant rainbow trout and brown trout. This three-mile stretch of river below Hauser Dam is called Land of the Giants for a reason.
Best Places To Fly Fish In Montana
Though all of Montana offers fishing in various rivers, streams, and lakes, Western Montana is particularly special when it comes to both the beautiful landscapes and bountiful wildlife.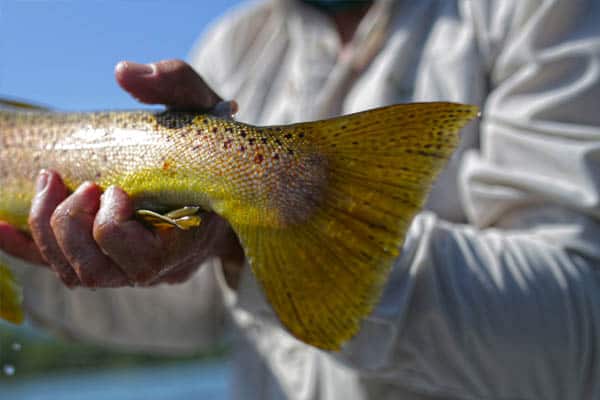 Butte
To visit the Big Hole for fishing is to experience awesome plains with wide valleys and mountains surrounding it. The waters are clear and the smaller population and traffic make this spot a quiet refuge for any avid fisherman.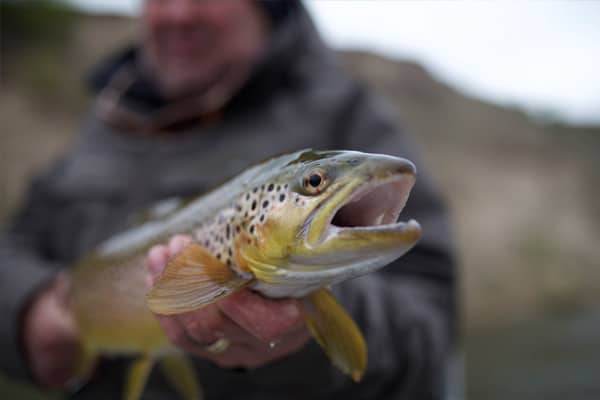 Dillon
Featuring two nearby rivers, the Big Hole and Beaverhead, Dillon offers multiple opportunities for the fly fishing experience. With views of five major mountain ranges, this quiet little town shows off quite a spectacular skyline for the fishing traveler.
Montana Fly Fishing Packages
Montana Fishing Guides offers your ticket to Montana paradise. With our unique, custom-fit vacation and trip, Montana fly fishing packages, we can expertly serve every fishing fan's dream travel experience, full of both adventure and exquisite scenery. Ranging from half-day, full-day or multi-day trips, we can truly offer the best fishing you will ever experience in a lifetime. Don't just fly on a plane to a city with hotels. Fly the rivers and streams of your dreams with Montana Fishing Guides as your fly fishing hosts!