Flathead Lake Fishing
Flathead Lake is one of the most impressive sights to behold in Montana. Being the largest natural body of water found west of the Continental Divide, Flathead Lake is nestled in between gorgeous snow-capped ranges of the Missions and Salish mountains. With Polson to the South, Kalispell to the North, and Bigfork to the Northeast, Flathead Lake is surrounded by hip-little towns, marinas, state campgrounds, and places to rent boats of all kinds such as sailboats, trolling boats, kayaks, and canoes. As one of the best places in Montana to recreate, its popularity is world-renowned. Surrounded by vacation homes, this destination spot has everything a traveler seeking outdoor adventure could ever want.
The Ultimate Fishing Experience
Flathead Lake specifically offers excellent lake trout fishing opportunities. With killer sizes of over 20lbs in some cases, the lake has varieties of huge fish such as a lake trout, rainbow trout, pike, yellow perch, and whitefish. Due to the deep waters and windy lake conditions on Flathead Lake, the best fishing should be done from a trolling powerboat. Unlike fishing in the local rivers that are catch and release, fish can be taken from the lake, so many people choose to dine on the night's catch or freeze it for taking home with them.
During the height of summer, one can see dozens of boats of all kinds. Yet, due to the sheer size of the lake, it usually does not feel overcrowded. Even some of the surrounding campgrounds and day parks can be almost empty for hiking, camping, picnics, and fishing at any given time of the year. There are so many excellent places for views surrounding Flathead Lake. From Finley Point to Woods Bay, there are cute, little restaurants and shops sprinkled around the entire lake. On the winding drive around the east, cherry farms and fruit stands line the roads of tall trees. On the more open plains to the west, from the small towns with condos and marinas, views of the surrounding mountains are quite impressive. Flathead Lake is truly one of the most breathtaking areas in the region.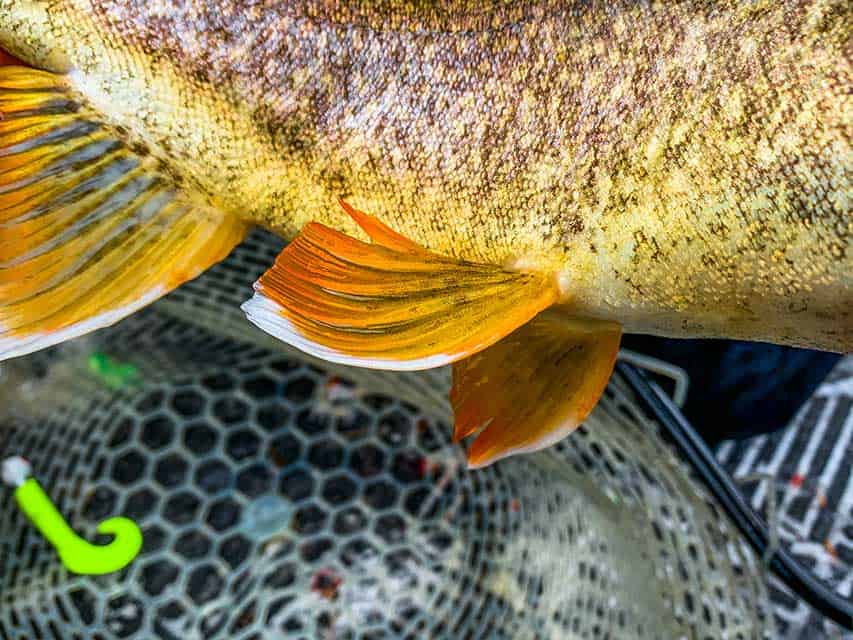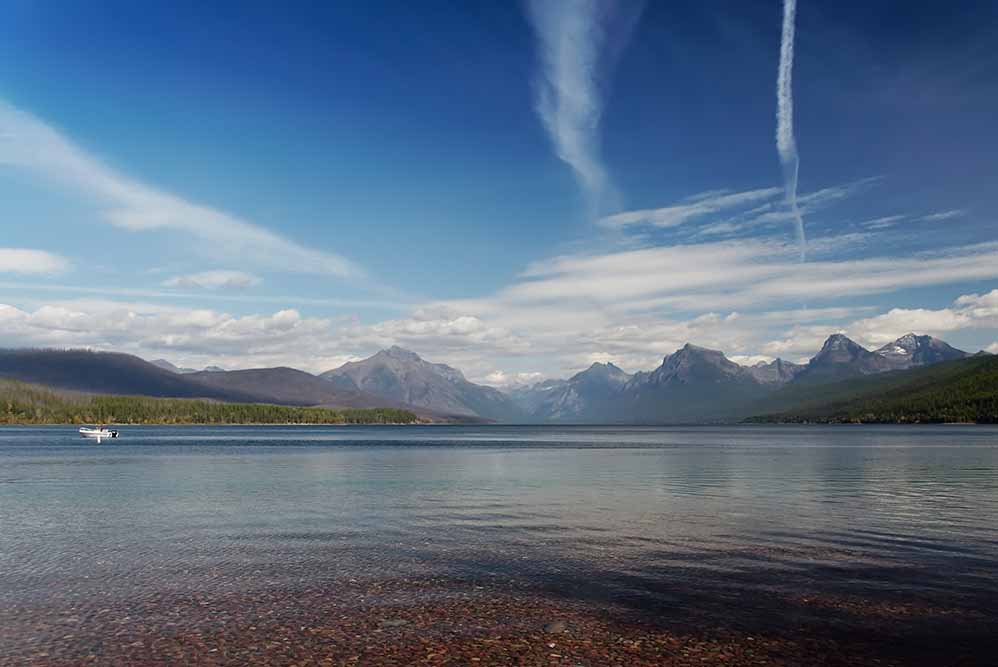 Flathead Lake Montana
Kerr Dam, located in Polson, though it did not create Flathead Lake, it manages the waters levels. The resultant low waters during late summer leave some of the shoreline exposed, which makes for tricky navigation for boaters. However, overall Flathead Lake offers some of the best fishing in the region, and people flock to the state to visit this pristine body of water.
Montana Fishing Guides know the area unlike any other fishing guides in the state. That's why we are considered the leaders in guided fishing trips and fishing vacations. Be they half-day, full-day, or multi-day excursions, Montana Fishing Guides can offer the best trip possible to anglers at any time of the year.
Flathead Lake Fishing Report
Montana Fishing Guides can be contacted daily for up-to-date, real-time fishing reports to help you make the most of your fishing experience. The River Mouth Delta is best fished in April, May, July, and August. The main lake is best for fishing in February, March, July, August, October, and November. Perch fishing near Polson in the spring is productive and a great time. No matter when you may plan your fishing vacation, from the shoreline to deep trolling, you'll find great fishing on Flathead Lake, making it one of the most popular fishing spots in Montana. It's no wonder why so many outdoor enthusiasts choose to make this their annual vacation. Once you fish on Flathead Lake, you will see how precious the opportunity is and how beautiful the state of Montana can be at almost any time of year.
Flathead Lake Ice Fishing
For the ice-fishing angler, Flathead offers variable winter conditions. With so many sheltered bays, which freeze some years and not others, there are dozens of isolated spots for ice fishing during one of the most beautiful times of the year in Montana. Snow and ice cover the Lake and surrounding mountains and trees. It is truly a magical experience to ice fish on Flathead Lake. With glorious high mountains and thick, snow-flocked trees as your views, you're sure to experience the most breathtaking landscapes Montana has to offer. With your state-of-the-art gear in tow, even the most extreme temperatures can be enjoyed. As Norwegians frequently exclaim, there is no bad weather, only bad clothing, and gear!
The entire Flathead Lake freezes completely about every ten years. From Somers Bay, Hatchery Bay, Big Arm Bay, Polson Bay to Yellow Point Bay, Skidoo Bay and Angel Point-Conrad Point, the ever-changing conditions offer dynamic ice fishing from December to March. Caution is always encouraged and keeping abreast of the temperatures and ice conditions is a must when ice-fishing this incredible lake. We at Montana Fishing Guides will always be informed to help you make the best choices for your fishing trip in Montana. When you book a guided fishing trip with Montana Fishing Guides, you will always be treated to a life-changing experience, no matter what time of year you visit this magical place.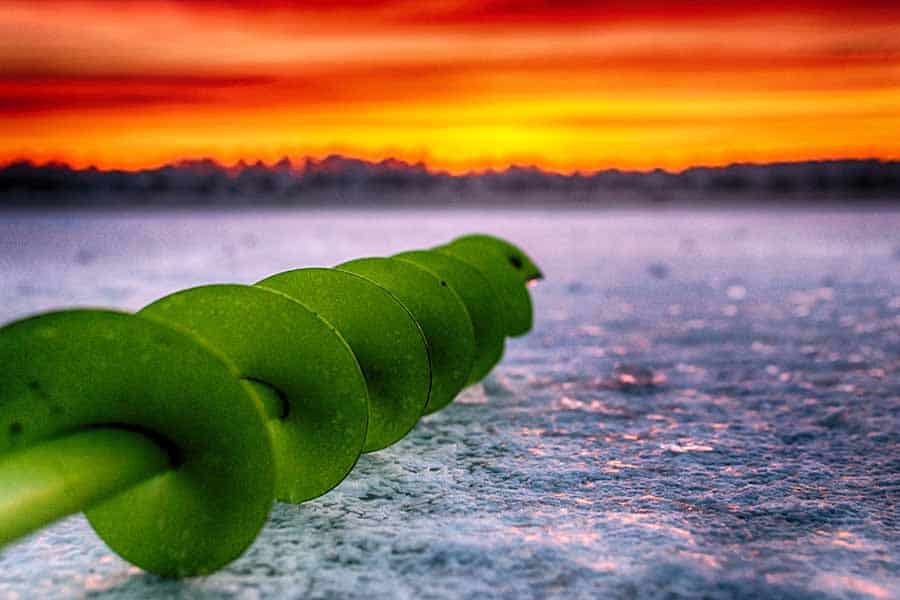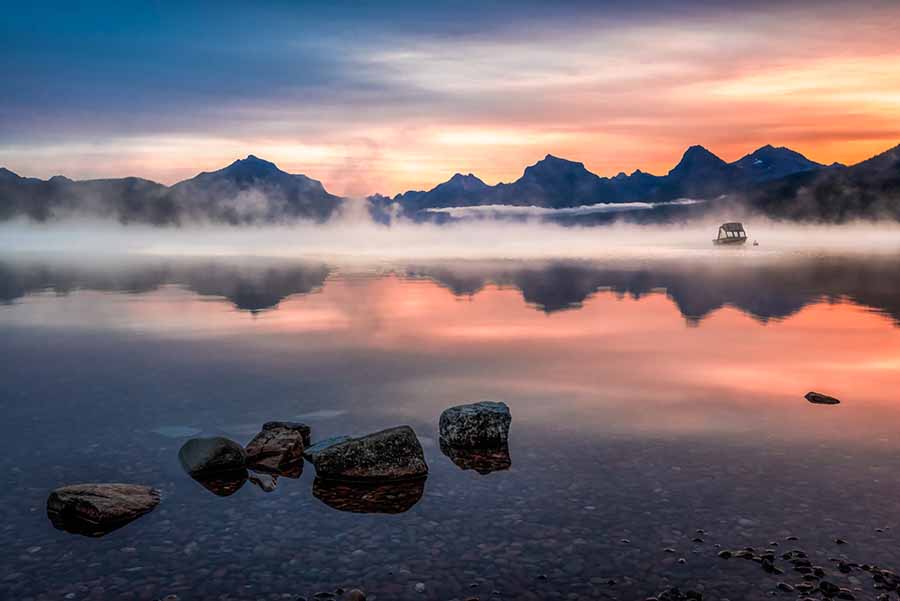 Flathead Lake Fishing Guides
At Montana Fishing Guides, we are steeped in the dynamic conditions of the region. We excel at offering the best fishing available to the most seasoned angler and the novice alike. Whether you are looking for a relaxing lake cruise while you troll the lake, a fast-paced boat ride, or a trolling deep-water lake trout fishing experience, Montana Fishing Guides provides you with the most reliable and expertly guided trip possible. We truly KNOW Montana and that means we know what people are looking for when they travel here. Montana Fishing Guides is looked to as the leader of fishing excursions in the region. Let us help you plan your next fishing trip to Montana. Trust Montana Fishing Guides to take you to the best places with the most breathtaking views and surrounding landscapes, unlike anything you've ever imagined. Plan your next vacation with us, and you will want to return again and again to this beautiful state. We can make your fishing dreams come true!