The Best Fishing In Montana
From gorgeous alpine lakes, blue-ribbon rivers, and small spring creeks, Montana has the most diverse array of trout waters. We have thousands of miles of water to navigate by drift boat, not to mention the countless small tributaries accessed by foot. Montana offers a wide variety of trout and other freshwater fish. Fishermen of all levels, from beginner to an avid angler, will appreciate the numerous and diverse waterways of Montana.
The Ultimate Fishing Experience
It's not just the awe-inspiring views or the thousands of miles of navigable waters that make the perfect fishing conditions. Recreational fishing is deeply rooted in the culture of Montana. People travel from all over the world to enjoy our public lands. Get out of the boat, hike along the shores, and witness some of the most pristine mountain views in the lower forty-eight states.
Maybe you are new to fly fishing. Or perhaps you have never fished a day in your life. Montana Fishing Guides is here to help. We started this business to share this sport and the vast beauty of Montana with everyone. No matter your skill level, if you are wanting to experience the best fishing in Montana, call and talk to us today. We are here to help you plan the fishing adventure of your dreams.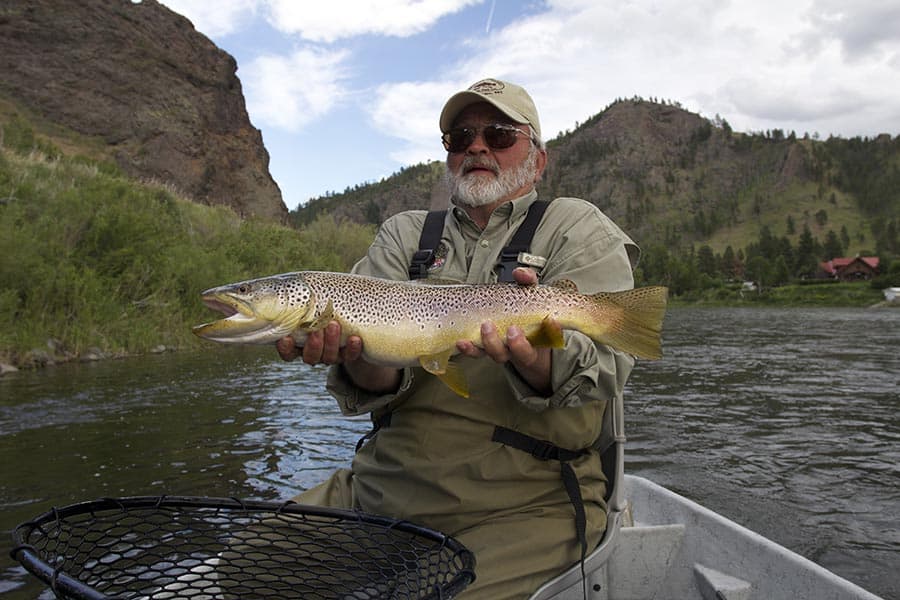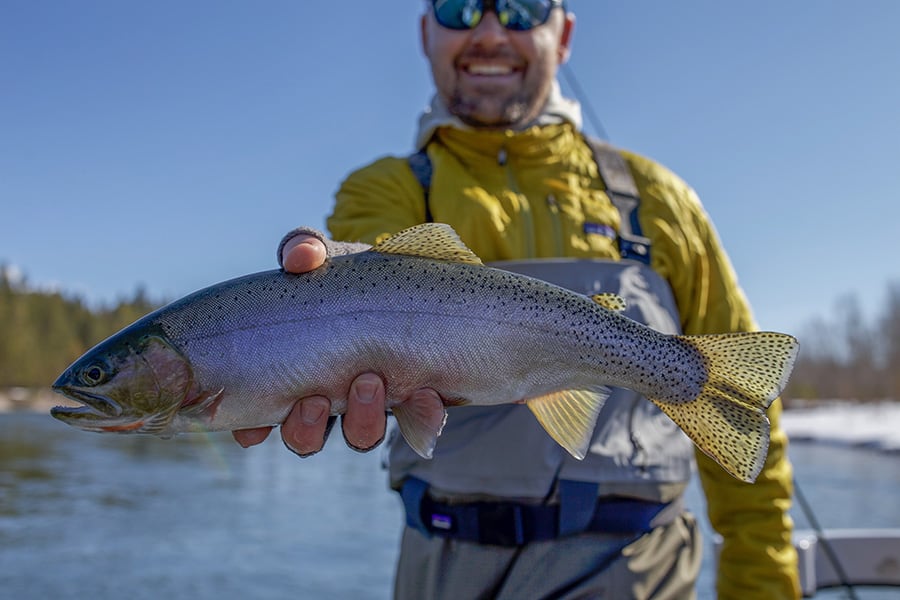 Montana Trout Fishing
If you are not from Montana, you may not have the experience to know what bugs the fish are eating or where the fish live in the river. With so many different bugs and so many different types of fish water, where would you start? Montana Fishing Guides has the experience and knowledge to teach you entomology and show you where the fish live. Bugs and fish behave differently depending on the Montana trout fishing season. if you are not a local, how are you to know what bugs trout are eating or what flies they will eat? Seasons, weather patterns, bug hatches, time of day all influence trout feeding behavior.
Don't feel overwhelmed by the amount of information needed. Montana Fishing Guides is here to help. It is our passion to not only put you on fish but to help you land them. Not to mention, Montana's fishing season is governed by fluctuating weather patterns. The mountain snowcaps form and hold tons of ice above waiting for the thaw when the run-off muddies the river and streams. Montana Fishing Guides is familiar with the weather patterns of Montana. We know how to ensure safety and how to navigate the unpredictable waters.
If you are planning a Montana trout fishing trip, don't question how to gather all the information needed. Leave it to local professional guides, like Montana Fishing Guides, to the success of your Montana guided fly fishing vacation.
Montana River Fishing
Imagine for a moment that you have waded waist-deep from the bank and for miles in either direction all you can see are pristine mountain views with the clear, crisp river cutting through it. Imagine that you are all alone except for a skilled, trustworthy guide.
Did you know on the Kenai River in Alaska, people line up along the banks in droves to participate in what has been described as "combat fishing," because people get hurt by all the flying hooks? Who wants to weave and maneuver around crowds of people while fishing? That's unheard of in Montana.
Montana is known for its peaceful, wildlands. No noise and light pollution. No traffic and a busy atmosphere. Just you, your guide, and the fish you are stalking.
Best Places To Fish In Montana
Let's review some of the best cities and towns to visit while you fish in Montana.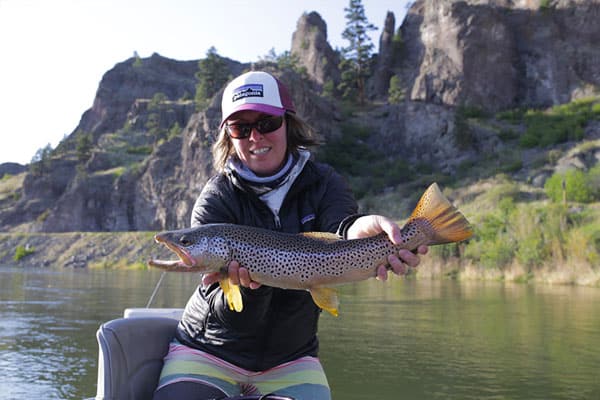 Great Falls
Great Falls is the third-largest city in Montana with nearly sixty thousand residents, located on the northern Great Plains. There are several waterfalls from the Missouri River in and around Great Falls. Anyone with the desire to explore Montana should add Great Falls to their bucket list.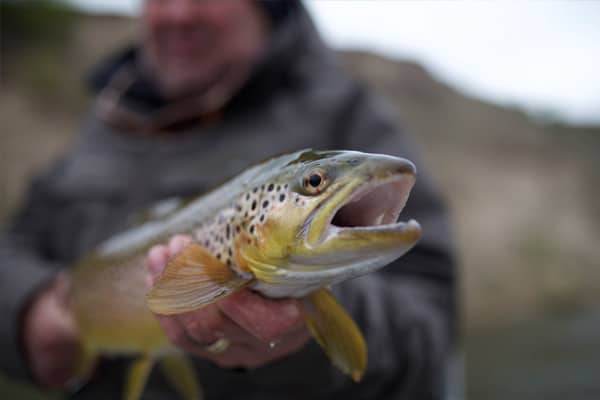 Dillon
If you enjoy small, quiet, historic towns, Dillon Montana is the destination vacation you are seeking. It's nestled in the Beaverhead Valley, with the blue-ribbon Beaverhead River and Big Hole River.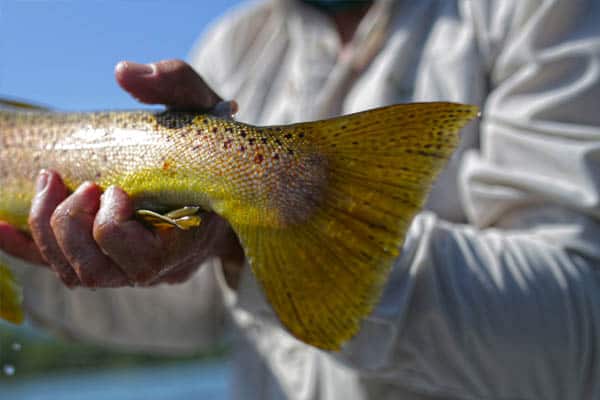 Butte
Situated next to the continental divide, Butte Montana is an ideal place for your fly fishing dreams. The old mining town is brimming with antiquity and provides many opportunities to learn about Montana's history.
Best Rivers To Fish In Montana
Montana has more freshwater fishing opportunities than any other state in the continental states. Lakes, ponds, small streams, and hundreds of miles of river access.