Craig Montana Fly Fishing
There is nothing more quintessential to the Montana fly fishing experience like small, picturesque towns surrounded by scenic mountains and rivers, tucked into green valleys and pastures. Craig, Montana is no exception to this concept. Established by the homesteading miners in 1886 with the town's first gold claim filed by Warren and Eliza Craig, this town is now home to only a few more amenities than during its pioneer days in history. With a post office, campground, and a couple of fly shops and watering holes in this sweet, little fishing town, a fly fishing trip in Craig, MT provides a truly rugged wild-west adventure unlike almost anywhere else in the country.
The Ultimate Fishing Experience
There was an old railway connecting Craig to nearby cities used for traveling and goods, but after a flood in 1908, it was destroyed. Though the railway was eventually rebuilt, locals report that no trains have been running through Craig, Montana for at least a decade. There is not even a gas station or grocery store in Craig so would-be fishermen bring their stores of supplies with them on their rustic trip through the area. With a population of only 30 people supporting it, traveling to Craig, Montana feels like a step back in time.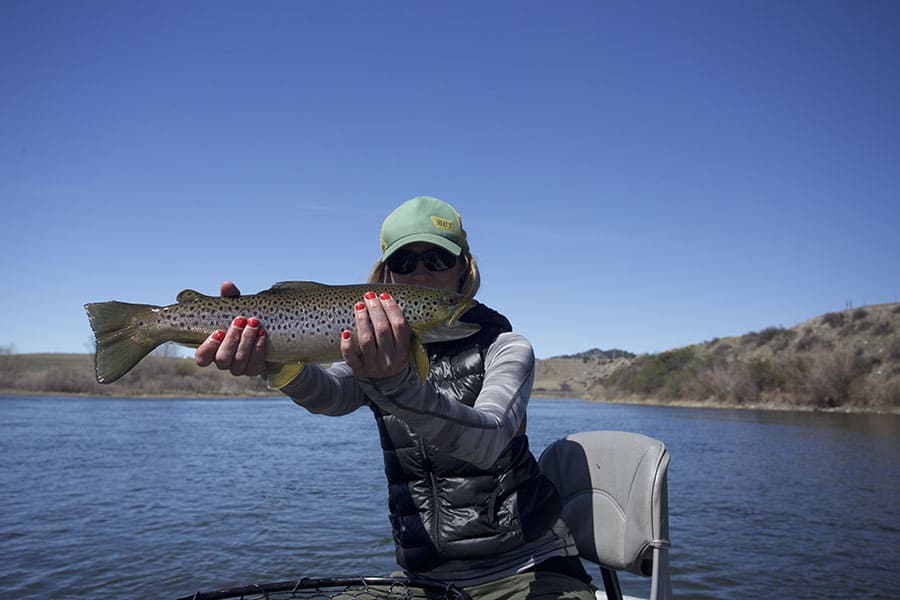 Craig Montana Fishing
With its cold, clean waters and incredibly fishing spots, Craig and Wolfcreek, Montana are at the epicenter of the Missouri fishery. Boasting 6,000 rainbow and 500 brown trout of catchable fish per mile, anglers are drawn here from all over the world. And being in close proximity to the airports of Helena and Great Falls makes Craig and Wolfcreek, Montana more accessible than many other areas of the state. Near Holter Dam, there is a bridge connecting the old, scenic highway. The Missouri River near Wolfcreek and Craig, MT follows the I-15 Interstate, so it is easy to travel to by car as well. The legendary fishing found along the Missouri River makes Wolfcreek and Craig, Montana a destination fishing trip of a lifetime.
Fishing in Wolfcrek and Craig is supported by the local fly shop, Wolfcreek Angler. The folks working there have been there for decades and can be relied upon to help you pick out the best rods, reels, flies for any season, hand made flies specific for the time of year and fishing conditions, Simms waders and gear to support your every need. These people pride themselves on the excellent fishing available in Wolfcreek, Montana, so they work hard to offer great advice along with their great gear.
Since this small community relies on fishing tourism during the peak seasons in Montana, the folks at Wolfcreek take their role very seriously. They vigilantly protect the area and its river to make sure it is kept clean and safe for those who travel there. It is no wonder why this stop on the Missouri River is considered to be one of the most pristine and lovely places to enjoy fishing. A fly fishing vacation in Wolfcreek and Craig, MT will provide amazing opportunities for finding fish and making memories to last a lifetime. Look no further than the Missouri River and Montana Fishing Guides to lead the way!
The Best Fly Fishing In Craig Montana
The Missouri River is home to some very large Rainbow Trout ranging from between 16-20 inches long. Boasting an average of 5,500 trout per mile, these wild fish will challenge even the most skilled of anglers. The tailwater below Holter Dam is a smooth, cold, clear river that is full of bugs and trout but your skills must be up in order to catch these crafty creatures! Large trout are very selective to hatches, so knowing which fly will work best for the place and time is key to a great catch. 
The Missouri River is the longest river in North America and most people have heard of it. But what most don't know is the 40 miles below Holter Dam, near Wolfcreek and Craig, is the tailwater that has some of the finest fly fishing in Montana and the country.
River flows are always conducive to floating and fishing from a drift boat. In the lower river, there can be tricky sections with tall canyons and faster runs but most of the Missouri River is slow and steady, providing excellent opportunities for the seasoned angler and novice fisherman alike. Access points to the river are both numerous and easy to access.
Just imagine the thrill of catching fish while floating one of the "Fishiest" rivers in America with your friends and family. With Montana Fishing Guides by your side, you select the perfect spot where you can literally see Rainbow and Brown Trout longer than your forearms jumping at insects above the water. With a drag free drift, you'll set the hook and feel the tug of your first fish. As you reel it in to check out your catch, you feel the power of the trout as it squirms in your hands, just before you snap a picture to send to your family and release it back to its natural habitat. Time slows down in Wolfcreek and Craig, MT like the cold and clean waters of the Missouri River, so you really get the most out of your trip to this untouched corner of the world.
Craig Montana Fly Fishing Guides
As professional fishing guides in the state, Montana Fishing Guides knows first-hand all the best flies, where the fish are and the best sections to float in the areas around Wolfcreek and Craig, MT. We have guided thousands of trips and are the leaders in providing clients with excellent fly fishing in Craig. When choosing anything in life, we always look for experience as the number one factor to help guide our decisions. And when you decide on Montana Fishing Guides to lead your way through the unknown territory of booking a fishing trip to a river on the other side of the country, you can rest easy knowing that your trip will only be as "wild" as you want it to be, without all the mishaps and mistakes that go along with wild-west terrain. We can help you tame and tailor your trip to make it the fishing vacation of your dreams.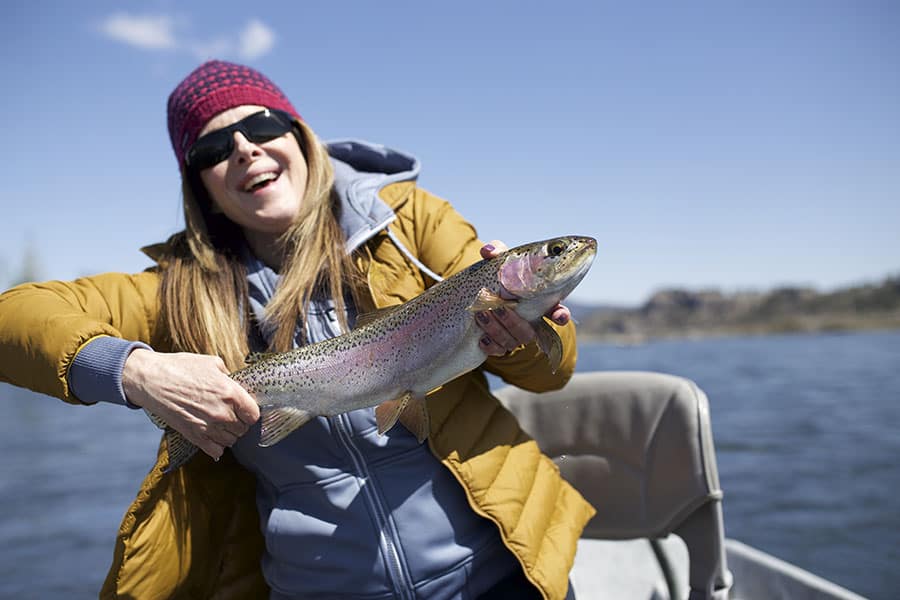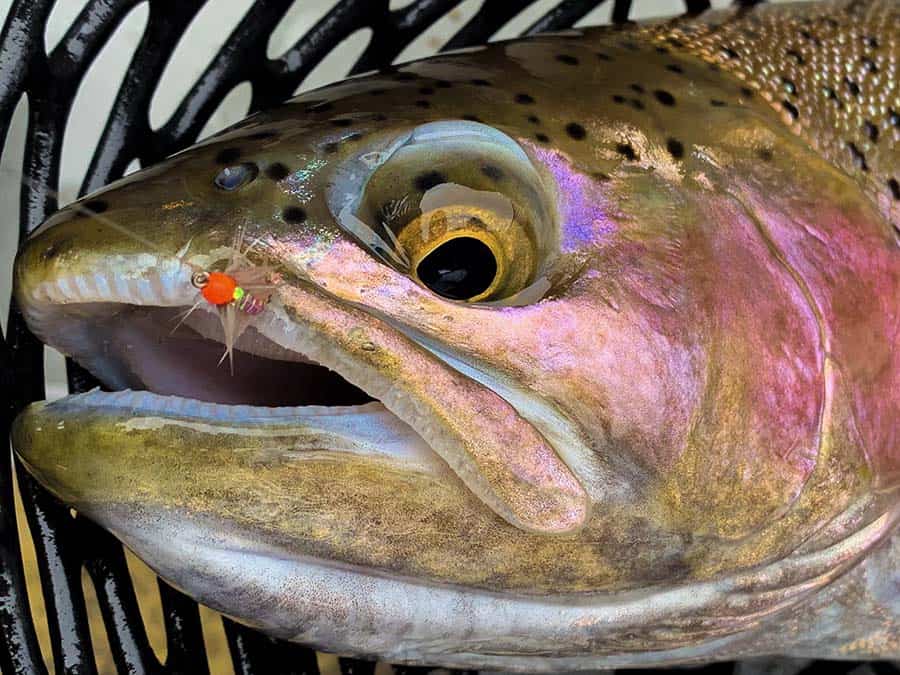 Book A Fly Fishing Trip in Craig
Booking a fly fishing trip to Wolfcreek and Craig, MT is as easy as making a phone call. Once we know what you are looking for on your next trip to Montana, we will expertly guide you on your journey every step of the way. Montana Fishing Guides offers half-day, full-day, and multi-day fishing trips in Craig, MT, and have been doing so for many years, so we can be relied upon to help you make the most of your fishing vacation. From lodging options to fishing… Let Montana River Guides lead you to fulfill all your adventures and achieving your wildest dreams in some of the wildest country left in the world!