Clark Fork River Fly Fishing
When people picture what it might be like to visit Montana, they imagine high, snow-capped mountains, crystal clear waters, gorgeous tall trees, wildlife of all varieties, and a wild-west way of life that harkens back to the early settlements of this great state. One can almost visualize what life must have been like back in the days of the great American migration from east to west. From the wooden cabins to the lamp-lit, horse-drawn stagecoach journeys, visions of Jeremiah Johnson battling the elements fill the minds of all who consider Montana to be the last, best place in the country. The hunter-gatherer lifestyle paints a romantic picture of life in Big Sky Country.
The Ultimate Fishing Experience
Though Montana has progressed just as the rest of the country with its high-speed Internet lines, paved roads, and high-rise hotels and restaurants, it is still relatively undeveloped in many ways. With only a million people in this giant, sprawling state, there are plenty of places to visit that offer visitors opportunities to unplug from the chaos of big-city life. From the charming mountain lodges to the rugged outdoor adventures, visitors are treated to the best of both worlds when they choose Montana for their annual vacations.
Nature is truly the reason for any season in this spectacular state. It's no wonder why people flock to Montana to enjoy adventure and recreation alike. From fishing to camping and hiking, skiing to rock climbing, floating to tubing and rafting, Montana offers the best expeditions the country has to offer.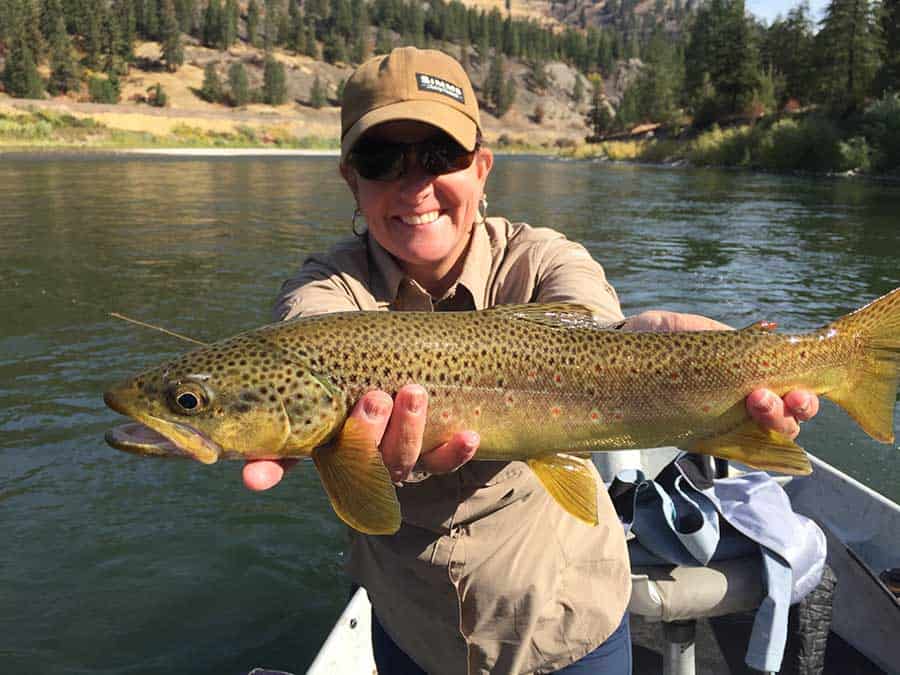 Fishing The Clark Fork River
Fly Fishing the Clark Fork River is a magical experience for the avid angler to the novice fisherman alike. With picturesque views of rolling hills, tall, thick trees lining the shoreline, and snow-capped mountains in almost every area of the state, the dynamic and breathtaking views are stunning, especially for those first-time adventurers.
At the confluence of Silver Bow and Warm Springs Creek located in the Warm Springs Wildlife Management Area, just west of Butte and east of Deer Lodge, Montana features this gorgeous body of water. With many toxic mines in the area, it's a wonder how fly fishing the Clark Fork has become so popular. Though these Superfund sites of Montana previously caused serious environmental damage to the Clark Fork River, extensive cleanup efforts have saved it from the devastating effects and the Clark Fork has subsequently become one of Montana's best fishing rivers. And Montana Fishing Guides expertly plans and executes guided river trips to satisfy every type of angler.
Clark Fork River Fly Fishing Guides
Being one of the longest rivers in Montana, the Clark Fork is almost 300 miles from its Montana origin to just inside the Idaho panhandle, the river reaches its end at Lake Pend Oreille.
The best fishing is found downstream of Missoula to its confluence with the Flathead River near Paradise, Montana. Because most of its length parallels Interstate 90, many of the easy access points can be quickly reached to start your day of fishing. Further downstream, thick forests and rushing rivers highlight the picturesque fishing on the Clark Fork. As it reaches the fabulous city of Missoula, the Clark Fork River fishing offers many access points and easy roads to travel. Down Stream of Missoula and below  St. Regis everything changes. The crowds go away, the fish get bigger and the scenery is amazing. It's what fly fishing dreams are made of! Beautiful banks, amazing underwater boulder fields, center of the river riffles and drop-offs, railway bridges and unbelievable bubble lines are all full of trout. Surrounded by rugged cliffs, giant scree fields, large broken down quartz, argillite and limestone mountainsides with a river full of amazing water and trout is sure to deliver.
Finding the best way to fish the Clark Fork River can be a challenge due to its dynamic and ever-changing conditions and access points. Montana Fishing Guides can help you achieve the best fishing the Clark Fork River has to offer. We have years of experience providing anglers with top-notch guided fishing trips. It's no wonder why we have been looked to as the best in the business of fishing trips on the Clark Fork.
Clark Fork River Fishing Information
Due to its extreme length and varied terrain, the Clark Fork offers everything an angler could desire. From its whitewater to its forested banks, the Clark Fork is a dream come true for fishing. From its beginning in Warm Springs Wildlife Management Area to Galen, the Clark Fork resembles a spring creek and can be narrow and quite shallow in some places. From the Clark Fork native Westslope Cutthroat and brown trout, from the Rainbow trout and smallmouth bass, these fish can be tricky and hard to catch. Between having to wade through riverbank brush and changing water flow conditions, an expert approach is the best way to navigate this river. However, the fish are sizable from 14-20 inches long in some parts of the river, which makes a Clark Fork fishing trip completely worth the effort. The Clark Fork is an exceptional river for fly fishing large trout over its large and varied terrain.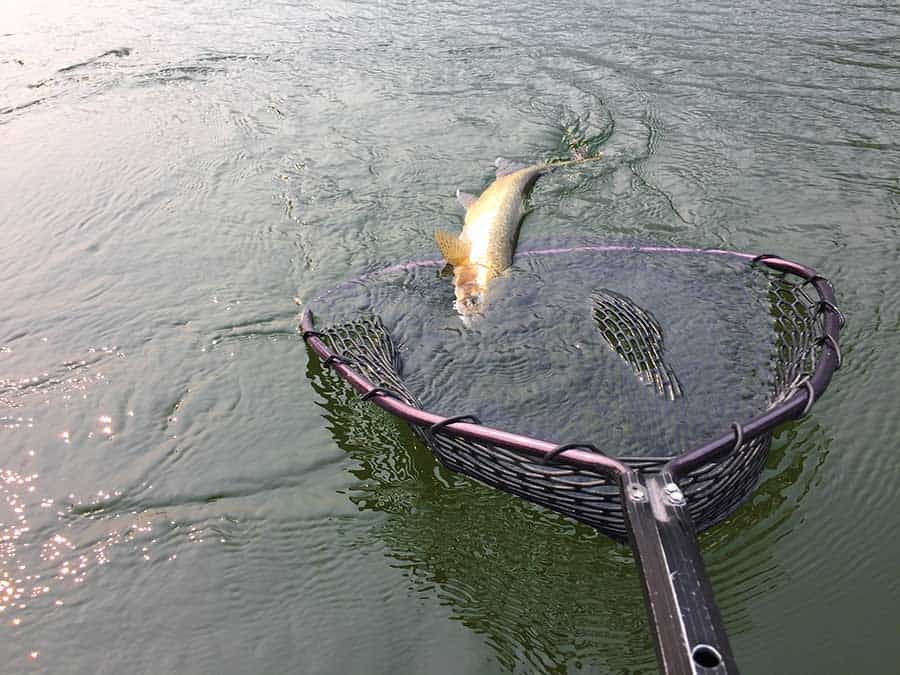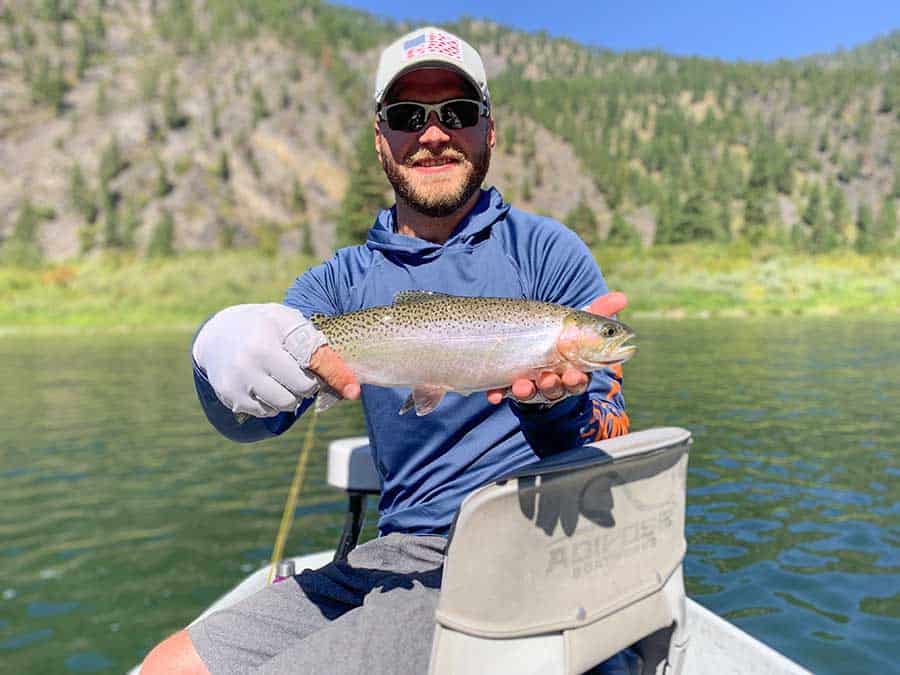 Clark Fort River Fishing Report
Relying on up-to-date, real-time fishing reports is key to getting the most out of your Clark Fork fishing trip. Montana Fishing Guides holds all the information you need to ensure success on your next Clark Fork fly fishing experience. From the early spring fishing in March and April to the run-off in mid-May through late June, to the height of summer from July to September and October, one will need to know the best flies, best sections and secret spots to catch the largest fish on the Clark Fork. When the peak season begins to wane, early morning and late afternoon fishing is at its best. These are the types of information you'll have access to when you work closely with Montana Fishing Guides. You'll never need to worry or wonder if your timing and gear are right for what style of Clark Fork fishing you plan to enjoy.
Book a Fly Fishing Trip on the Clark Fork River
Whether you are looking for a short, half-day trip, a full day of recreation, or a vacation of a week-long of fly fishing on the Clark Fork River, Montana Fishing Guides has just the right plan to make your fishing dreams come true. Step back in time and make Montana the next, best place to take your fishing excursions. Choose Montana Fishing Guides to lead you on your journey to Montana for Clark Fork fishing and you will want to return again and again. Let us show you the best that Clark Fork fishing has to offer on your next guided fly fishing trip to Big Sky Country.