December 2 Fishing Report
December 2 already? Time is flying right along and pretty soon we'll be celebrating the New Year and ushering in 2021. For now we have 28 days left so lets make the most of it! We have had a great run of warmer than normal weather for the last month or so in the Flathead Valley. It's been great to get a sunny and warm early winter. Things are going to get colder though. Highs in the mid upper 20's and lows in the teens at night. The Flathead River is going to get colder but the fishing has been ok. More importantly the cold down is going to start to make ice on the lakes. This will give us thicker and safe ice conditions for the rest of the month.
December 2 Fishing Report, Flathead River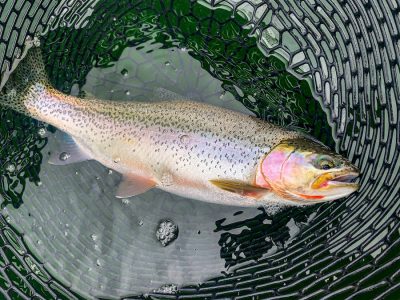 We have been running guided trips on the Flathead River and the fishing has been pretty good. Some days are more productive than others abut still catching fish. Nymphing is the game and it's productive.
Worms and pink jigs are back in favor. Fish slow and deep to find them. The fish have not been everywhere so keep looking for that water if your not getting eats. Slow and deep. Pick a short float instead of a long one and you'll have plenty of time to spend in the good spots.
December 2 Fishing Report, Ice Fishing
With this colder weather in the forecast ice is going to be getting thicker and thicker. You gotta like the colder temps for making ice.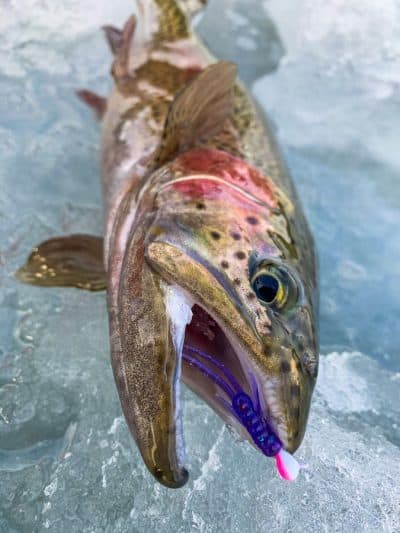 Last week there were reports of 2-3 inches of ice in certain spots, this week reports of 4-5" of ice and hopefully next week there will be 5-6" of ice in certain spots. This is the time of year to be safe on the ice. Carry a spud bar and check the ice every couple of steps. No Joke… You don't want to fall through and risk getting an injury, hypothermia or worse case scenario… Drowning. Say safe and check the thickness frequently. With that said… Ice fishing has been good. Lots of trout being caught, pike have been active and perch are starting to show up too.
If you're looking for a fun day on the water… Be it on the river fly fishing or ice fishing give us a call and we'll get you hooked up!