Fishing Report, December 1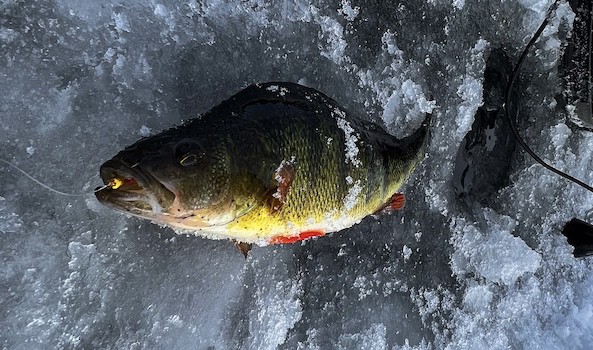 Is it December already? It definitely is and ice fishing is off to a great start! Lakes west of Kalispell are in great shape and fishing well. Lakes North of Whitefish are frozen and fishing well too. The weather over the next 10 days is looking like the highs will be in the 20s and the lows will be in the single digits and even lower. For most places and most days fish have been pretty active. Lot's of movement… As in fish are on the move.
Fishing Report, Whitefish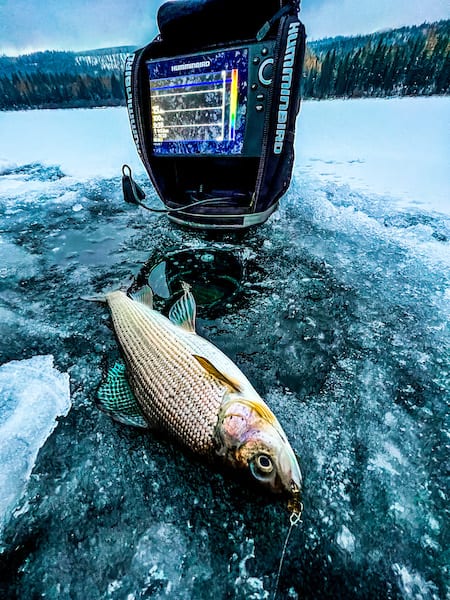 North of Whitefish has some good options for perch and pike. Mostly been finding perch, to be honest. Most activity is oriented around weeds. Find those weed beds that aren't too thick and you can get your jig to show up on your electronics. Focus on that zone in the weeds. You'll see them when they come in to find your jig. I'm not seeing many fish come out of the weeds to eat your jig. I do think that is because pike are pretty active right now. The perch probably don't want to give away their positions and be meals. If you are North of town and want some pike I would suggest tip-ups with smelt. Set them up a foot or two over the weed beds and you should get some flags to tip up.
Fishing Report, Kalispell
West of town has been fishing pretty well since the ice was a safe option. I'm seeing way more movement from the fish here than North of Whitefish. Give each hole some time before you move. It seems like they're roaming the deeper water with less weed cover. I'm seeing fish from 30-35 feet away hone in on my jig and come get it. Catch a few and then it's quiet for a bit… Then all of a sudden they're back. Find the areas that they are in and stay there. What have I been using? Same old ice fishing magic… Tungsten jigs with pink maggots. This setup works most of the time, in most places, and almost every day. Color seems to matter some days but not really right now. Find the fish and they'll eat.
Guided Trips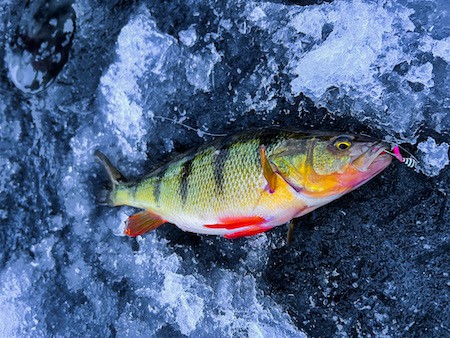 Montana Fishing Guides is guiding ice fishing trips daily and trips have been really fun! We provide all the equipment, heated ice houses, high-end ice rods, and electronics. Austin and I will show you how to use everything, jigging techniques and how to use the electronics. Trips are private so it's you, your group, and the guide. You'll get the personal attention you need to ensure the best chances of catching fish! Give me a call anytime if you have questions about ice fishing trips. 406-233-9001, the phone is always on!