Fishing Report, December 20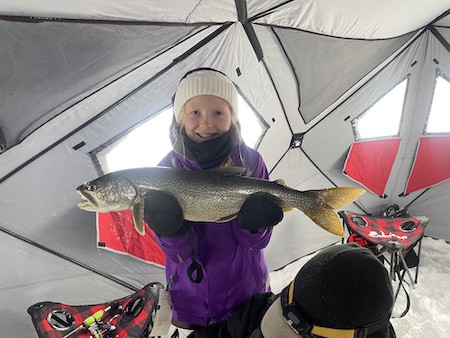 What a week we're having! Cold, snow, and colder. How cold you ask? I'd say fairly cold. Tomorrow could dip to -30 or more and I don't think we'll see above 0 till Friday. That's great news for some of our bigger lakes. Echo Lake is getting closer to being safe and so is Beaver Lake. Is it too cold for guided ice fishing trips you ask? Nope, We'll have portable ice houses set up with heaters running so you'll be nice and toasty! Ice fishing is off to an amazing start this year and I expect it to continue through the rest of the year. As things get colder and stay colder we are hoping that our bigger lakes will freeze up and be good safe options. I'll keep you posted over the next few weeks as to how things shake out.
Fishing Report, Whitefish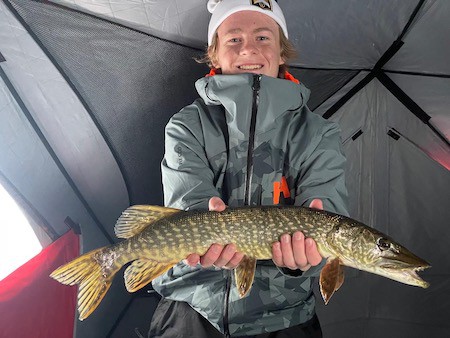 The Whitefish area has some really good options right now. Today we went to Beaver Lake looking for bigger perch and kokanee salmon. The lake was in the safe zone but not enough for guided trips. Most places had 3.4-4″ of good ice. Some areas were a bit more but some had a layer of cruddy ice on top which makes me a bit nervous on trips. Let's give it a few days and I'll get an ice report on Friday. Perch were pretty active and so were the salmon. North of Beaver is Lower Stillwater Lake. Lower is fishing pretty good right now. Pike on tip-ups is solid, smaller perch are active and we are occasionally running into lake trout chasing the schools of perch around. Are you looking to chase crappie around? Blanchard is giving up some pretty nice Montana crappie. Not giants but nice fish by our standards. I like dusk… Fish late, into the darkness, and glow it up! If you're in Whitefish and looking for a guided ice fishing trip then we have some really good options for you.
Fishing Report, Kalispell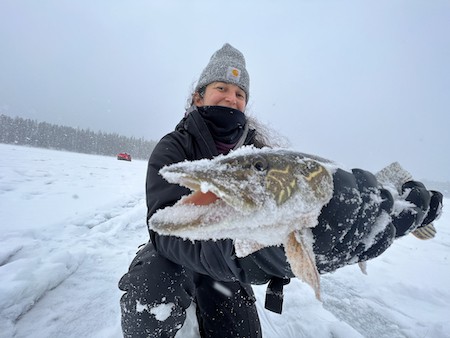 The Kalispell area is also fishing good right now. Smith Lake just had a tournament on it so maybe give it a few weeks. I'm scared of smith right now… McWenniger Slough is giving up panfish. They may not be the biggest fish but they'll keep you busy. How about Echo? I went there yesterday and did an ice check… I found by the boat ramp it's 4-5" of clear hard ice. Plenty safe. As you get out further on the ice it changes. I did not venture out into the areas where I normally fish. I was finding 2-3″ or solid under a few inches of crud. Between the crud and the hard ice was a gap of about 1.5″. Safe? I'm going to say not really. Some may venture out on it but I'm not going to push it. Give me 4″ of solid then I'm ok with it.
Guided Trips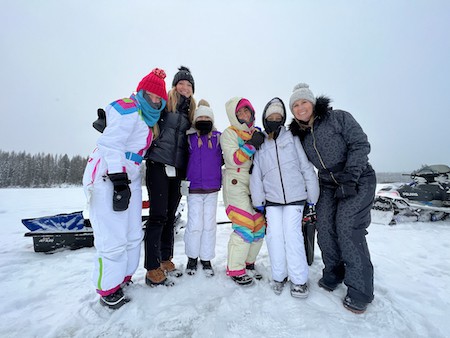 Montana Fishing Guides is on the ice daily. Guided ice fishing trips are a great way to enjoy a winter day. Get outside, enjoy some fresh air, catch some fish, and have a fun time. We'll have ice houses with heaters set up to keep you warm, high-end electronics, and ice fishing rods. Comfortable chairs and high fives all around! You can go wrong with a guided ice fishing trip. Trips are affordable and we can accommodate pretty much any group size. Give a call anytime, 406-233-9001. I'm happy to answer any questions you have and figure out a fun trip.