Fishing Report, February 11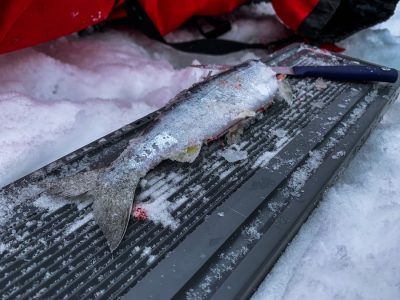 The last week's ice fishing trips were very successful. Fun days with great weather and great fish activity. From a fun ride out and back from the fishing spot to great activity from Kokanee Salmon and perch. The real winner has been the great perch fishing we've been landing on. By Montana standards, the perch have been a little bigger and good numbers. The weather outlook for the next week is looking cold at night with warmer daytime temps with a bit of sunshine peeking through. Warmer days are very enjoyable on the ice. It could be -20 right now so we'll enjoy it while it's here.
Fishing Report, Whitefish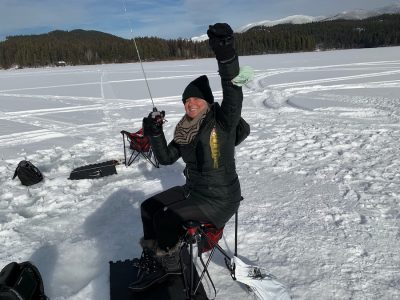 The Whitefish area has been really productive. Just a bit north of town we've been finding some really nice yellow perch. Bigger than average and good activity throughout the day. Kokanee have been pretty active in the mornings and evenings. They have been liking the deadstick lately. Jig them in and then hold the deadstick through the big schools. With the warmer weather folks have been asking about ice conditions. Ice is still safe on the lakes we have been guiding trips on. a solid 10".
Fishing Report, Kalispell
The Kalispell area has been getting better the last week. Whitefish, smallmouth and crappie activity has been increasing. Today whitefish were very active and willing to eat in the morning. Crappie were active before 0900 and the perch filled in the afternoon. There are a few great lakes to focus on in the Kalispell area.
Guided Ice Fishing Trips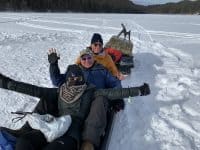 Guided ice fishing trips are a great way to enjoy a great Montana experience. All the equipment is included, rods, tackle, ice houses, heaters, electronics, and a fun guide. 1/2 day trips are the best trips, at 4-4.5 hours long it's the perfect amount of time. Give a call anytime as I'll be happy to answer any questions and set up a fun trip.