Fishing Report, February 12
Another great week on the ice. Lake trout have been very active and lots of fun to catch. We've been seeing good numbers of smaller fish and hanging a few nicer fish every day. The weather has been perfect! Cold at night with temps above freezing and some sunshine later in the day. The next 7 days look like much of the same. Teens at night, are great for the ice, with temps in the 30's later in the day. Great hole-hopping weather. We have some great ice, weather, and fishing right now so get out there and get some ice fishing in!

Fishing Report, Whitefish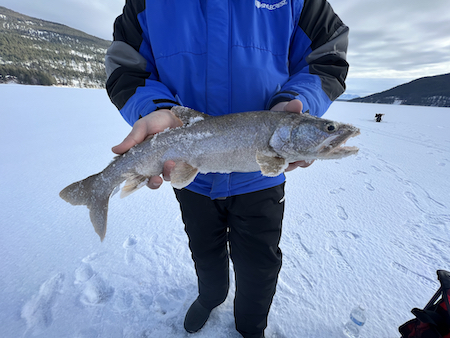 Whitefish Lake has been really fun lately. Lake Trout have been very active and willing to eat most of the day. Mornings are still the most active. Get out in the dark and get some! There is a little of a late-morning slow down but it doesn't last long. Right about noon, the activity level starts to ramp up again. White jigs tipped with cut bait are pretty hot right now. Deeper water, around 100 feet plus is where we're finding the most lake trout. Some days they are willing to chase your jigs all over the place and some days they like a softer presentation. If you're getting refusals just keep at it and try different presentations. If you find yourself in the rut of not moving your jig… Get that thing moving up and away from the fish. Get them to chase… No lazy jigging.
Fishing Report, Kalispell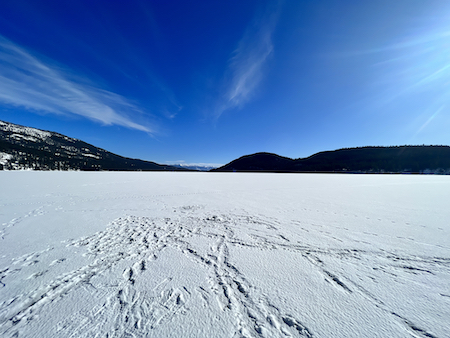 The Kalispell area is fishing great right now too. West of town and east of town are all good directions to go. Perch and smallmouth at Echo area good time. If you find yourself being invaded by little perch keep moving and looking for those bigger smallmouth. Upsizing your presentations is working pretty well to stay away from the little perch. Fish in the dark if you're looking for whitefish. I'm finding way more whitefish in the dark or the low-light hours. West of town there has been some really good perch and kokanee fishing. Move often to stay on the bigger perch and fish deep for kokanee. Throw in a few tip-ups while you're perch fishing and you might hang a pike or two.
Guided Trips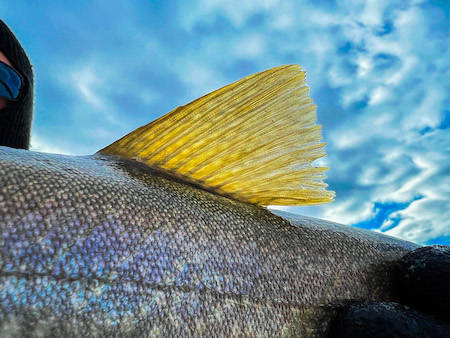 Guided ice fishing trips are a great way to beat the winter blues. Getting outside, enjoying some fresh air, having fun, catching fish and Montana time is how we roll at Montana Fishing Guides… We provide all the equipment you'll need for the day and base our trips out of heated portable ice houses. Trips are private, it's just you, your friends, and the guide. Trips are reasonably priced and we can accommodate any group size. Give a call anytime, 406-233-9001, I'm happy to answer any questions you have and figure out a great fishing trip!