Fishing Report, February 3

The last 2 weeks has been really fun! Lots of great weather and lots of great fishing. Perch have been very active, pike have been on the prowl and lakers have been providing some great action too. The extended forecast os looking pretty nice the next 7 days. Temps are going to be hovering around 30 at night and mid to upper 30s in the day. Nice and comfortable on the ice. I'm also seeing some snow in the forecast to add some icing on the cake.
Fishing Report, Whitefish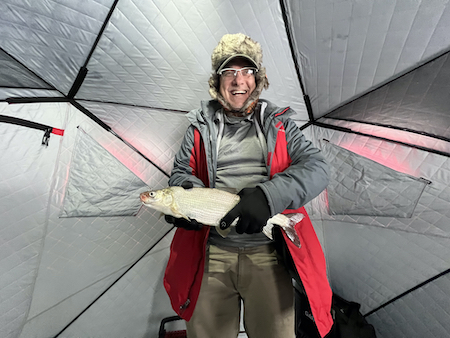 Whitefish lake has been a good trip lately. Lake Trout have been active and willing to eat a white jig. Tip it with some meat and you're good to go. The chasing nature of lakers makes them really fun to fish for. They love to chase your jig through the water column. Some days are harder to get them to eat but stick with it and they will… Lake Superior Whitefish are also a good fish to target on Whitefish Lake. They can be hard to find somedays but keep looking in that 40 foot range and you'll find them.
Fishing Report, Kalispell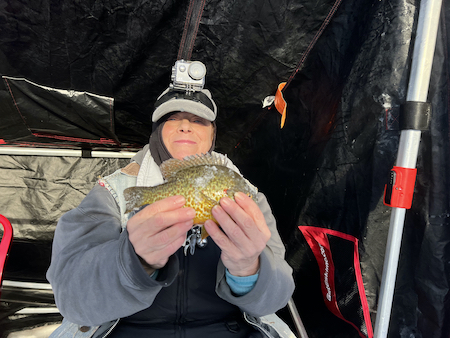 The Kalispell area has been good also. Smith Lake has been so so and not that many people out there. What does that mean? Not sure but she can be tough this time of year. Echo has been good for smaller perch and Kokanee. Running into a few smallmouth out there too. Whitefish have been pretty tough, refusal city for sure. Some good crappie action in the sloughs and a few nice pike showing up. Trout at Rogers and plenty of action to the North of there. Thompson Chain of Lakes would be a great place to start on your way North.
Guided Trips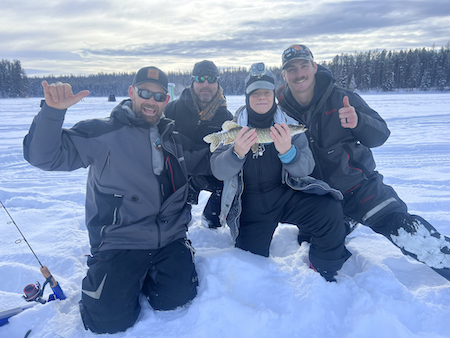 Guided ice fishing trips are a really fun way to enjoy the day. We do all the hard work and you show up and catch fish and have a fun day! Easy Peasy… Guided ice fishing trips are private, it's just yourself, your group and the guide to give you all the help you need. We'll show you how to use the electronics, jigging techniques and how to hook them. Trips are reasonably priced and we can accommodate any group size. Give a call anytime if you have questions or would like to book a fun day on the ice. 406-233-9001, the phone is on 24-7