Fishing Report, January 10
Another great few days of ice fishing. We've been seeing some really nice smallmouth, a few Whitefish, and some great perch. Ice conditions are really good in most places, the weather has been great and the fishing is still really good. It looks like we are going to have some warmer daytime temps this week and in the teens at night. This is kind of perfect for making ice and keeping that ice growing thicker. I heard rumors that we'll be seeing some colder temps in about 10 days… Looking forward to some more cold days and fishy days!

Fishing Report, Whitefish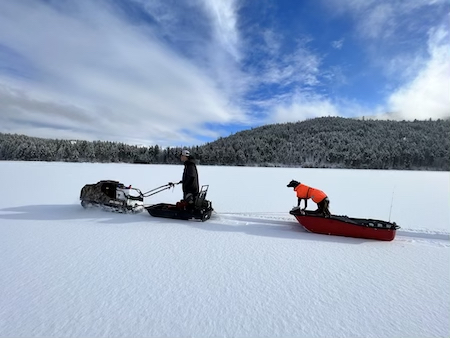 Whitefish Lake has been fishing pretty darn well. It's not a numbers day but it's about quality fish. Start where you think you should be and keep moving if you're not finding them. Don't get stuck in one place. Stay mobile and keep moving if there are no fish around. Keep looking for signs of life. Start deeper than you'd think. Find 80 feet and get after it… I like white jigs but pretty much any baitfish-type pattern should work. If your stuff is getting refused change it up until you get some eats. We've also been finding some Kokanee salmon, pike, perch, and the occasional trout.
Fishing Report, Kalispell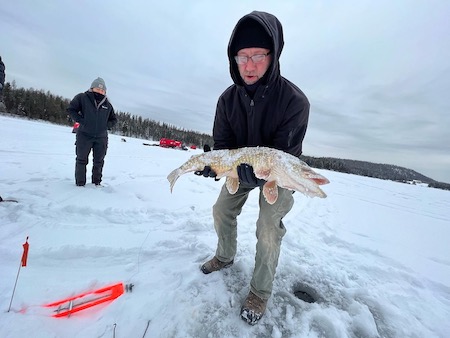 Kalispell area also has some good ice conditions and fishing. Smallmouth, perch, whitefish, kokanee, pike, and crappie. Lots of great options near Kalispell. Echo has been pretty active lately. Lots of small perch to keep you entertained. After a bit of action with perch maybe start looking for some smallmouth and whitefish. Both have been a little funky but they're catchable. Keep mixing it up until you find the secret sauce. Think differently, maybe something they haven't seen and you'll probably start getting some eats.
Guided Trips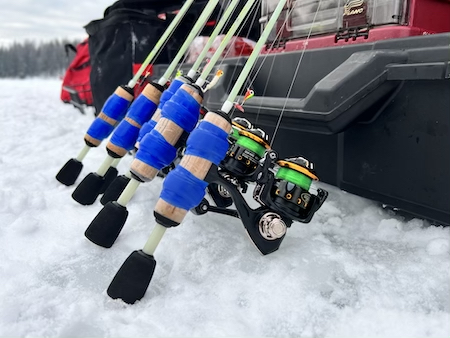 Montana Fishing Guides will keep you warm, comfortable, and in the fish on guided ice fishing trips. Ice houses are set up with heaters running when you get there. Your guide will teach you how to read the electronics and hook and fight fish. We got you covered! If you have any questions or want to book your next fishing adventure give a call anytime, at 406-233-9001. The phone is on 24-7.