Fishing Report, January 31
The last few weeks has been pretty nice in the Flathead Valley. Cold nights have been making new ice and day time temps in the 30's have made it almost perfect weather for the ice angler. Not to cold and good fishing! on guided trips we have been targeting Crappie, Lake Superior Whitefish, Smallmouth Bass, Kokanee Salmon and Perch. While the Lake Superior Whitefish have been tricky to get to eat… Salmon and Perch have been pretty active. If a later in the day trip is for you then targeting Crappie the last hour of daylight into the darkness is a great trip.
Fishing Report, Whitefish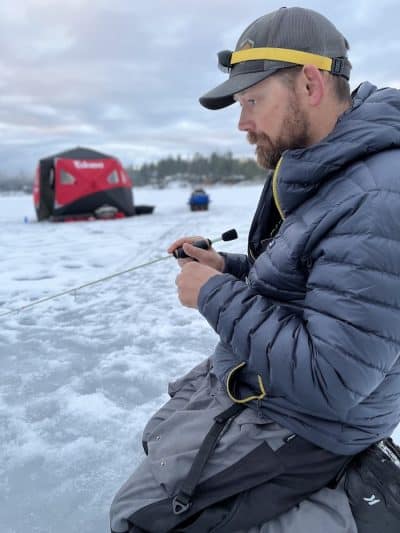 The ice in the Whitefish are has been really good. Most places has 10-11" of good hard ice. Whitefish has some really good lakes right now. From Sunfish to Kokanee Salmon and Perch there are some good lakes to fish. Looking for some Kokanee tips? Get out in the basins and drop some chum to get them to stay in your area. Shinny spoons that throw off lots of flat are my best producers. Big rips to bring them in and then slow down when they're around. They have been liking to eat on the drop the last. few days.
Fishing Report, Kalispell
The Kalispell are has been fishing good too. Echo has been good, they're some good trout options near kalispell and the Crappie game has been good. I like to head out the last hour of the day and fish into the darkness for Crappie. Find them suspended in the basins and fitness them to eat your jigs. I've been liking golds and coppers for jig heads and any number of plastic will work. Tip with a red or normal colored maggot and you're good to go.
Guided Ice Fishing Trips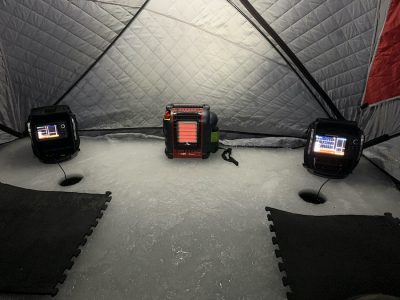 Montana Fishing Guides offers guided ice fishing trips in the Flathead Valley. We provide all the equipment, give you a lesson on how to use the equipment and talk you through the electronics we use to see the fish. Trips are private, so it will just be your group and your guide for the day. Your guide will be there with you the duration of the trip to help coaching jigging techniques, hook sets and fighting fish. If you've never ice fished before or if you're a serious ice angler looking to target something new… We'll show you a good time on the ice. Give a call anytime and we'll get you set up for a fun day!