Fishing Report, March 18
What an ice fishing season this has been! We started in November and it's still kicking along for a few more days. Ice conditions are good right now but will deteriorate quickly. We'll keep you posted as it unfolds. The Flathead River, Missouri River, and Clark Fork Rivers are great options for the fly fisherman. Flathead Lake is also a good trip for the conventional anger looking for lakers.

Fishing Report, Whitefish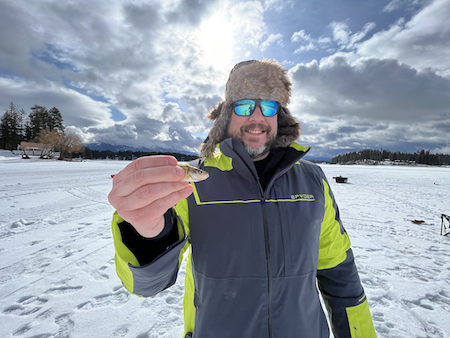 Whitefish Lake is not really a good safe option for ice fishing anymore this year. The ice is going quickly and is inconsistent and best. The Flathead River has been fishing great for the last week or so. Nice cutthroat and a few good rainbows swimming about right now. Flows on the Flathead are still pretty low, making for some really nice runs and winter water. Worms and pink scuds are producing the best. Fish deep and in the slow water and you'll find some fish.
Fishing Report, Kalispell
Kalispell has a few good options right now. The Flathead River is a good fly fishing trip. We are still doing ice fishing trips on Echo Lake. It's very safe right now but won't stay that way for long. We'll keep you posted as Echo plays out with the last little bit of ice fishing. Flathead Lake is a good option if you're looking to catch lakers on the spinning rod. Good action and a few nice fish being caught.
Fishing Report, Missouri River
The Missouri River is fishing well. Flows are right around 4000CFS and have been on the drop for a few days now. Rainbows are pre-spawn and where they should be. Deeper and slower runs are holding lots of fish. Sow bug and the usual pink nymphs are working.
Guided Trips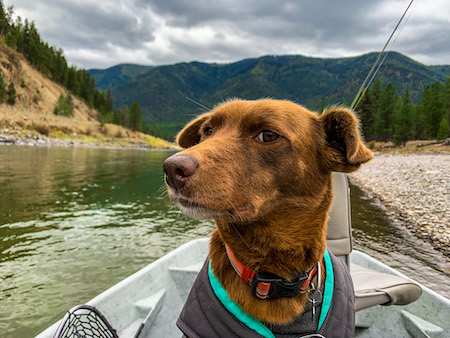 Montana Fishing Guides is running ice fishing, fly fishing, and spinning rod trips right now. Ice fishing is day by day due to ice conditions. We provide all the equipment for any of our trips. Our anual Spring Guide Special is in effect too. The fishing has been fantastic all around so it's a no brainer! Give a call anytime and we'll figure out a fun trip! 406-233-9001, the phone is on 24-7