Fishing Report, March 3
The last few weeks of February have been really good for Montana and the ice angler. The cold snap we had really firmed up and made the ice thicker on the lakes in the Flathead Valley. The weather has warmed up the last few days and we might be on a warming trend for a week or two. We are looking at highs in the 50's through Friday with things cooling back down to the '40s in about a week. What is this going to do to the ice? Hard to tell… Nighttime lows are still below freezing and winds look kind of on the light side. High winds will definitely speed up the thaw. So let's hope for low winds and cold nights. With all this warm weather what about the river? The river is fishing well and will get better as things warm up.
Ice Fishing Report, March 3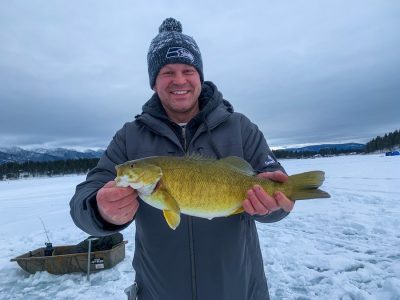 February has been a great month for ice fishing trips. We've been out on the ice every day bumping around to different lakes chasing fish and having a good time. Lake Superior Whitefish have been pretty hot and willing to eat your jigs. Smallmouth Bass have been really good on certain days and really looking to eat. Perch have also been fairly active and are probably going to get more active through March. Most of the perch being caught are full of eggs and looking to spawn. I'm pretty excited about perch picking up and getting hot again!
What has the hot jig been on guided trips? I really don't know what I'd do without Pete's Tackle Cascade Wonder! It's been on fire and catching fish! When things get tough and slow down the Cascade Wonder has produced. Something that you have confidence in really helps when the fish turn off and you gotta make them eat it.
Flathead River Fishing Report, March 3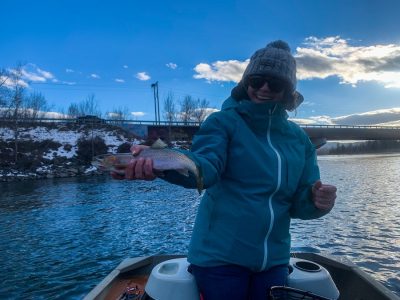 I've been on the Flathead River the last few days chasing trout on the Flathead River. The river has been good and is producing fish. After the last push of water, it seems that the fish have moved from their previous holding spots and are in new places. Keep looking and you'll find them. Yesterday all the fish we caught were in places I haven't caught fish all winter. The Flathead will always keep you on your toes looking for fish. What about dry flies? Funny you should ask… Yesterday we saw BWO's and bigger stoneflies on the water and in the air. Even say a few fish rise. You definitely could have caught a fish on a dry fly yesterday. With daytime temps predicted to be 53 this week, I'd expect some dry fly fishing but don't tell anyone.
Guided Fishing Trips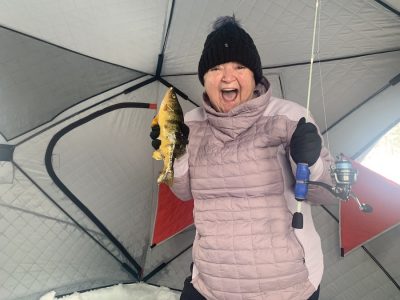 Montana Fishing Guides offers fishing trips for everyone this time of year. From ice fishing trips to a day on the river, we can get you hooked up. Setting up a fishing trip is very easy… Give us a call anytime and we'll get you set up with a fun day on the water. 406-233-9001, the phone is always on!