Fishing Report Missouri River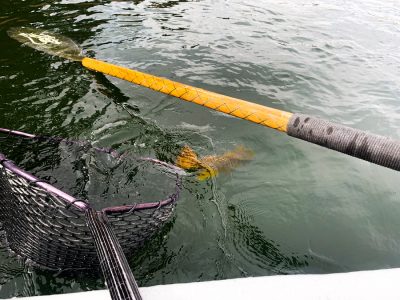 The last 10 days has been great on the Missouri River. The weather has been warm, for the most part the wind has been playing nice and the fish are very willing to eat. The weather is forecasted to be unseasonably warm for the week or so. The river is flowing at 3710cfs and temps peaked at 40 today. As water temps creep into the low 40's I'd think we'd see some BWO's on the water.
Missouri River Nymphing Report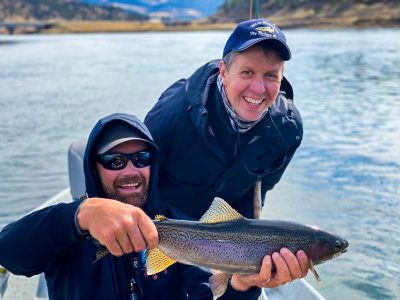 The nymphing has been very grabby lately. I've been running pretty heavy with 2bb's at 6′, fishing it in some slower water and it's been working in faster water. What bugs? Sow bugs have been king. Big ones, small ones, hot beaded ones and pink beaded ones have been good. I've also been fishing bigger scud style nymphs… The Amex has been good, rainbow Czech has also been good. Baetis nymphs? Haven't gone down that road at all.
Missouri River Streamer Report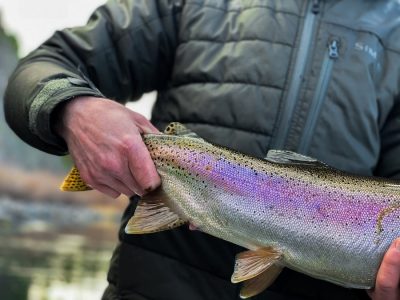 How has the streamer fishing been? It's been pretty good most days with a few tougher days in the mix. Most days they have been wanting to kill the streamer but today it was a bit tougher. Keys to success? Get down, deeper the better. Work in 2 pauses into your retrieve. Line control… Keep your line in your fingers. Don't let go of it when you cast so you can move that bug when it hits the water. Change… If your game isn't working…Change it up. Big bugs, little bugs, bright bugs and white bugs are all on the menu.