Fishing Report, November 12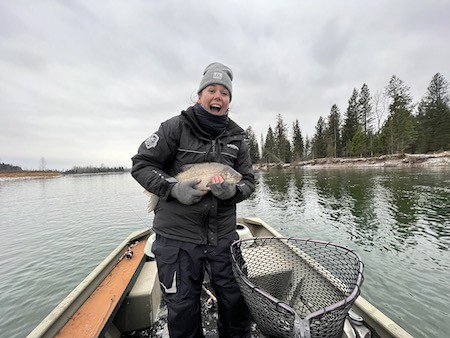 The last few days have been really good on the Flathead River. Lake Superior Whitefish have been fairly active and really fun to catch. Little green and gold tube jigs have been the key. Also finding the right water is very important. I seem to be finding good numbers of fish in the larger holes in the system. Big holes with lots of dead water and a sand bottom. Once you find that water look for the current to start coming back in at the bottom of the hole. Right on that seam… Lots of talk about ice lately? There is some ice out there and it's not too far from it being safe. the most I've heard of 2.5″ of clear hard ice. That's ok but not in the 100% safe zone yet. I'll have an up-to-date report on Wednesday when I do the report.
Fishing Report, Whitefish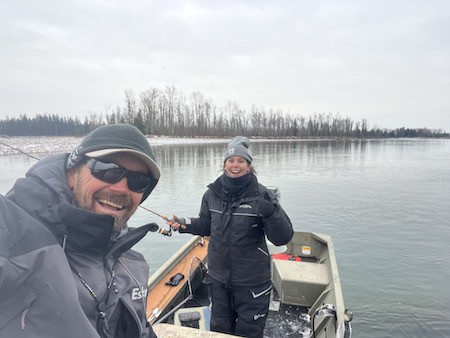 If you are in the Whitefish area then the Flathead River is a great option. Once again we are targeting Lake Superior Whitefish. Trips are based on a jet boat. The jet is a great tool to hit the good spots quickly and not waste lots of time between spots. High-end spinning rods are included as well as all the jigs. If the weather is cooperating then Whitefish Lake is a good option. We're targeting Lake Trout on Spinning rods. The trips have been productive and really fun. Pretty soon ice will be an option in the Whitefish area. We're not far from ice fishing so tune in Wednesday for the report…
Fishing Report, Kalispell
Kalispell has a few good options right now. Just like above, we are doing trips on the Flathead River and Whitefish Lake. Pretty soon there will be some really good ice options in the Kalispel area. Smith Lake should be getting close to safe by the end of next week. Rogers Lake is getting Closer, McWenniger Slough is getting close and Echo Lake is on the last but every day is closer and closer. Tune in Wednesday for an up-to-the-minute report on ice conditions.
Guided Fishing Trips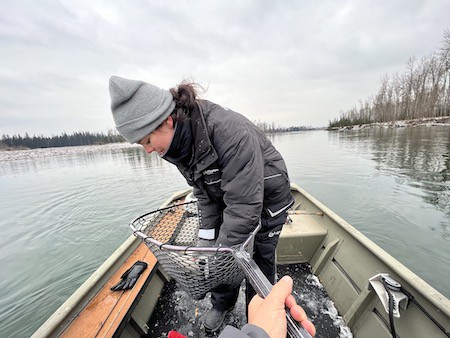 Montana Fishing Guides offers guided fishing trips all year long. No matter what time of year you're looking to get out we can put you on fish. This time of year we are doing trips on the Flathead River for Lake Superior Whitefish. Trips are based on a jet boat.  High-end spinning rods, reels, lines, and jigs are provided. Even though we are using spinning rods there is still something to catching these fish. Your guide will coach you through everything and help you catch fish. If you're looking to keep a few fish Lake Superior Whitefish are a great tasting fish. It's absolutely ok to keep a few for dinner. We'll even fillet them up for you so you don't have to worry about doing it. Give a call anytime to set up your next fun day on the water. 406-233-9001, the phone is on 24-7