Fishing Report, November 25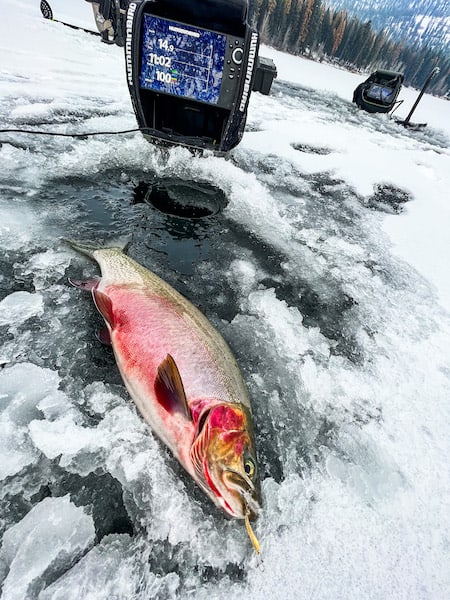 This last week has seen some really good ice fishing trips! Ice is very solid and the fish are active. With cold weather in the extended forecast, I would expect the ice to keep growing and the fishing to remain great!
Fishing Report, Whitefish
The Whitefish area has some really good options for ice fishing. North of town there is good ice fishing for perch, pike, and even lake trout. Whitefish Lake is still a good option for targeting lakers out of a boat using spinning gear. Hopefully in the next few weeks, Beaver Lake will be a safe option for Kokanee Salmon and Perch.
Fishing Report, Kalispell
Perch and Pike are very active west of Kalispell. Deeper water than you would think… I haven't really been finding good numbers of fish in the shallow water. Look out off the weed beds and you should start finding fish. Same for trout… most fish seem to be moving out in the deeper stuff and away from the weeds. Edges of the thick weed beds have been the most productive for me.
Guided Trips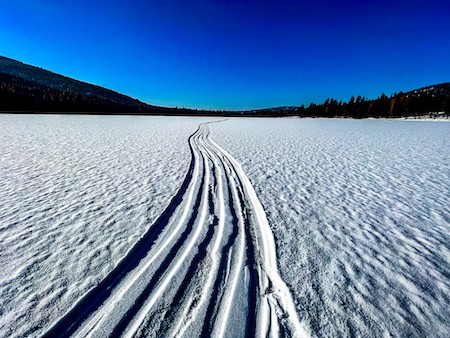 Montana Fishing Guides is offering fully guided ice fishing trips now through the end of the 2023 season. Ice is very safe right now and the fishing is really good. We provide all the equipment for the trip. Heated ice houses will keep you comfortable and not frozen. Rods, reels, and lines are high-end and make a big difference in your day. We supply high-end electronics so you know exactly what is happening below the ice. Guides are fun to fish with and will teach you everything you need to know to catch fish through the ice. Trips are private so it will be your guide and your group. Everyone will get the personal attention they need to be successful and have a fun day. Give a call if you have any more questions about the trips or want to book your next fishing adventure. The phone is on 24-7, 406-233-9001