Fishing Report, November 8
Great fishing the last week on the Flathead River. Lake Superior Whitefish are in the system and more will be filtering in for the next month or more. Cutthroat Trout are on the prowl too. Streamer fishing has been getting some really nice fish to eat. Fishing has been great! The weather on tap for the next week is looking pretty fishy. Daytime temps are in the 40's with night time lows in the 20's. Fishy, fishy…

Fishing Report, Whitefish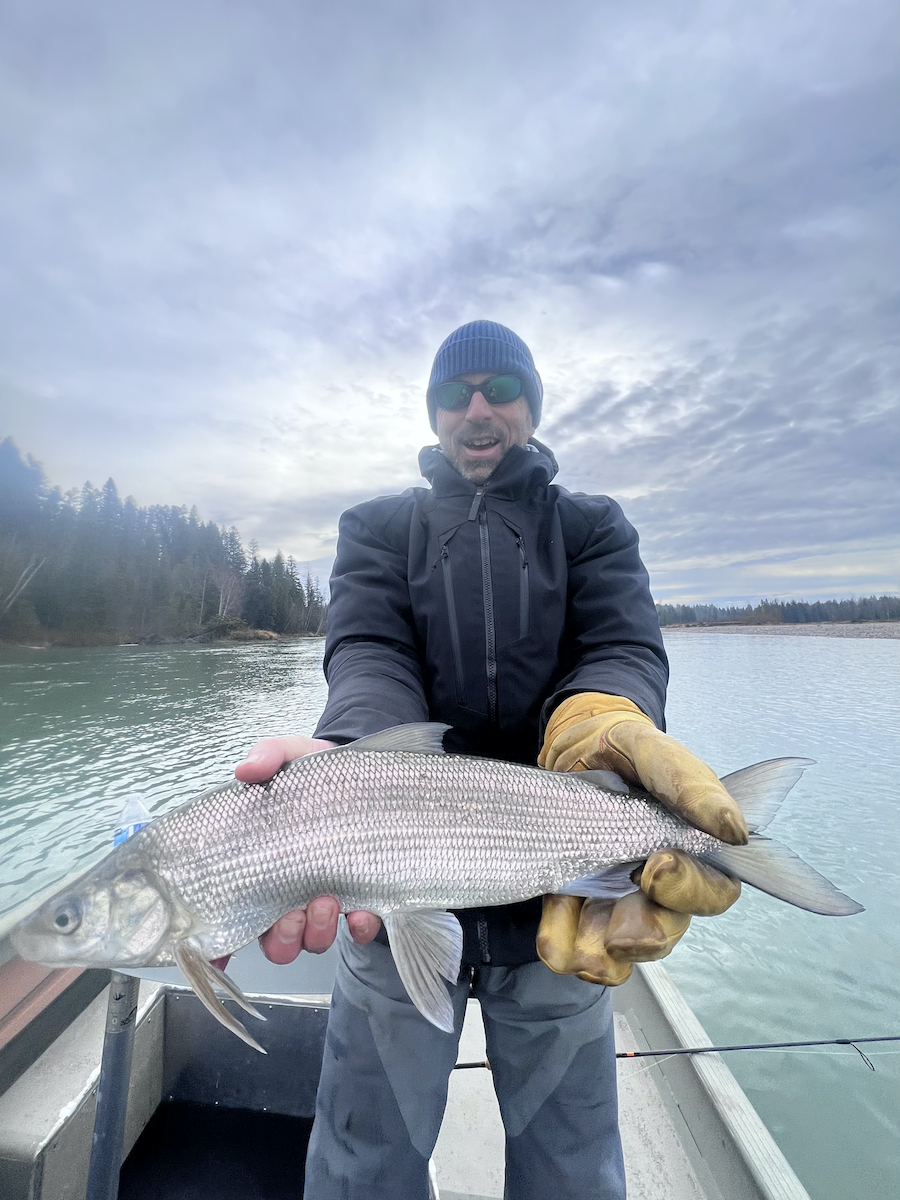 The Flathead River is very close to Whitefish and a great option if you're looking to get out for a fun day on the water. Lake Superior Whitefish have been really active and willing to eat your jigs. Whitefish have been filtering in for the last 3 weeks and will continue through December. Greeen tube jigs are very effective. Brown body jigs have been getting lots of eats too. 1/8 oz jig heads are perfect weight, get your jigs down and still have good feel to them. If you're looking for a fly fishing trip then the Flathead River is fishing good for trout too. We've been seeing some really nice trout the last 10 days. Bigger Westslope Cutthroat Trout have been willing to eat streamers. Nymphing has been solid too. The usual pink flies have been getting eatn. Our typical spots have been giving up trout. Get those flies deep under an indicator and dig them up. If you're not ticking bottom from time to time then you're not deep enough.
Fishing Report, Kalispell
The Flathead River is very close to Kalispell. Just like above Lake Superior Whitefish and Cutthroat trout are what we've been targeting.
Guided Trips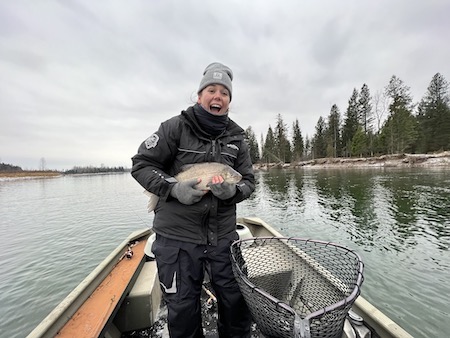 On guided trips we supply all the equipment. Rods, flies, spinning rods, jigs and a great guide for the day. Fly fishing trips we use drift boats and on Lake Superior trips we use a jet boat. This lets us hit different spots and enjoy the river views. If you're looking for a fun day on the water, give a call anytime, 406-233-9001. I am always happy to answer any questions and figure out a great trip!