Fishing Report, October 18
Where has time gone? I tell myself every year I am going to do more with the fishing reports during the busiest time of the year. Once again I have failed at that. I think it will be my New Year's resolution to do better next year. This fall has been pretty amazing with the weather and the fishing. All the rivers have been fishing well and I would expect that to continue for the next week or so. Then we get a blast of winter. Looks like things are going to get cold for a week or so. Will it warm up again? Probably but who knows how much? I'll keep you in the loop…

Fishing Report, Whitefish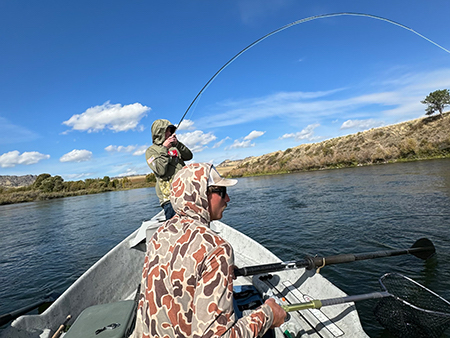 The Flathead River is flowing at 3700CFS and temps are between 47-51 degrees. The Flathead has been fishing great for the last few weeks. Some dry flies but mostly droppers or streamers. We have been seeing some pretty nice fish too. It's great to see these bidder fish in the river. Fall is the time you'll see them moving down from the upper river and also coming up from the lake to chase whitefish that are starting to spawn. Speaking of the devil… Lake Superior Whitefish are starting to move into the system. We've gotten a few on guided trips over the last 2 weeks. When the weather turns to S%$T we'll be chasing them. I'll keep you updated.
Fishing Report, Kalispell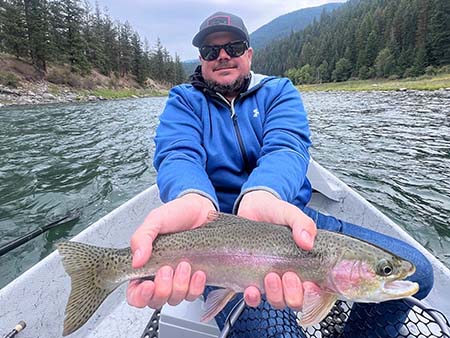 There are lots of great options near Kalispell. The Flathead River, of course, The Clark Fork is about 1.5 hours away, and fishing is good. The Blackfoot is about 2 hours away and fishing is good too. There are a number of lakes close to Kalispell. If you're a pike angler then we have some great options for you. Pike fishing has been pretty darn good the last week or so. Some days we're getting smaller fish but if you're willing to hunt we have some great fish. We're not always tight-lipped with detailed reports but with the pike game, we're a bit more reserved.
Guided Trips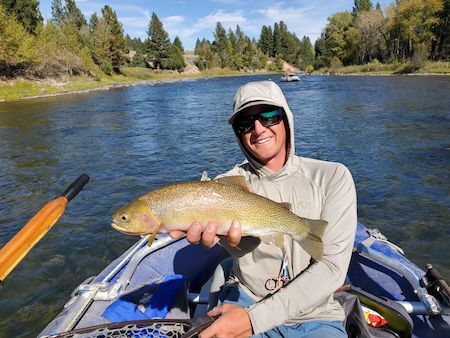 Montana Fishing Guides is doing guided fly fishing and conventional tackle trips on the Flathead, Clark Fork, Blackfoot, Missouri River, and on our local lakes. Fly fishing trips and conventional tackle trips we have you covered. We provide all the equipment and will get you going in no time. Give me a call anytime as I'm happy to answer any questions you have and figure out the perfect trip. 406-233-9001, the phone is on 24-7