Fishing Report, October 25

It looks like Old Man Winter is showing up a bit early this year. Yesterday it started snowing and now we have about 2-3 inches on the ground. The forecast shows that it is going to be cold for the next 7 days, with highs in the low 30's and night time temps dropping to the lower teens. After that, it looks like it could warm up a bit into the lower 40's. I would expect this to help bring us closer to ice fishing season. Let's hope this helps get us on the ice a bit sooner this year. In the meantime… The Flathead River is fishing good for Lake Superior Whitefish. While it's good now the colder temps and increasing river flows will help make it better and better.
Fishing Report, Whitefish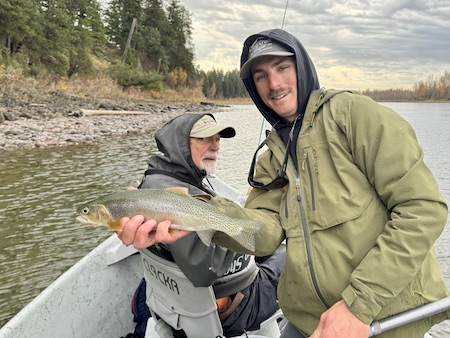 The Flathead River is very close to Whitefish. Lake Superior Whitefish are running up the river right now and are a great species to target. Hard-charging Whitefish are a blast to hook on spinning rods. Spinning rods are the most effective way to target these fish. Smaller 1/8 oz jigs are productive. We do our whitefish trips from a jet boat, this allows us to effectively target numerous holes in the river. Guides will show you how it is done too. We take lots of folks out every year who want to learn how to catch them. They are great for eating and there is absolutely nothing wrong with keeping a few for dinner. If you're looking for trout… The river is actually still fishing well. Nymphing is definitely the most productive. Streamers are also getting grabs…
Fishing Report, Kalispell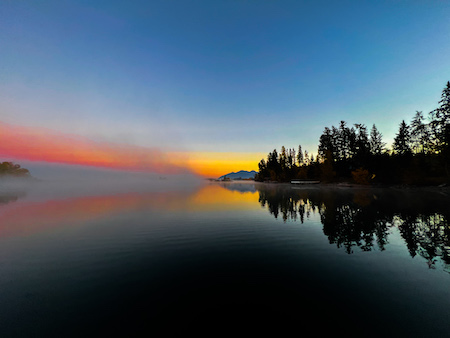 The Kalispell area also has some great options… Lake Superior Whitefish on the Flathead River are very close… Pike fishing in the lower river is a solid option too. Fall is a great time to target pike on the fly. They are very active and willing to eat a fly. Not many people out there chasing pike either. It's a great way to enjoy the lower river, not see a soul, and catch some bigger fish worthy of 8 and 9-weight fly rods. The Flathead River is also a good option for the streamer angler. Fish have been very willing to eat streamers for the last week or so. I would expect this to continue for a bit even in the colder weather. Cutthroat are mixed in with the Whitefish and have been eating jigs and streamers.
Guided Trips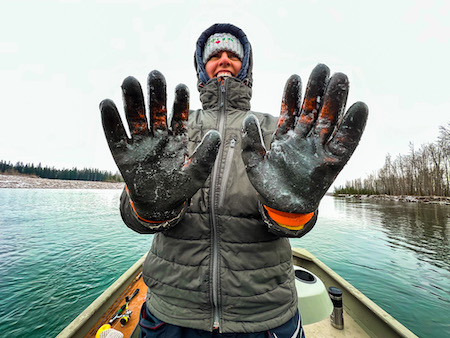 Great guided trips right now are Lake Superior Whitefish on the Flathead River and if you're a proficient fly angler, Pike trips would be a great call. On both trips, we provide all the equipment, rods, flies, jigs, and a nice small hot lunch on the river. Guides are all very proficient teachers and will have you coached up in no time. We are out there every day so we won't be guessing where the fish are. Give me a call anytime, the phone is on 24-7. 406-233-9001, I'm happy to answer any questions you have and figure out a great trip.