June 10 Fishing Report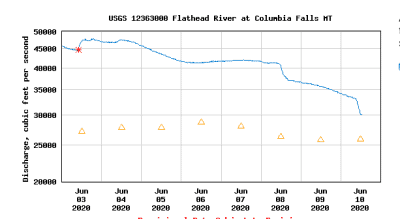 10 days into June and the Flathead River is getting close to fishable! We've had some serious runoff this year, flows bumped up to over 50,000 CFS a few weeks ago. All this water is going to work out great for later in the year. Right now the river is running at 30,100 CFS and on a good drop. The Middle Fork and North Fork are on the drop so things are shaping up nicely. Once the flows get around 24,000 CFS I would expect the river to start to fish. As long as we have 3 foot of visibility the trout will eat dry flies. Look for PMD's, golden stones and green drakes to be on the water. So when would the river be in shape for fishing dry flies? I'm still sticking with June 20, but that may change if the river keeps dropping and we don't get a big blow out from rain. Although my gut feeling is that it might happen sooner than the 20th…
Fishing Report Rogers Lake
Rogers Lake is still fishing great! Bigger cutthroat are being caught as well as the hard charging grayling. Mayfly nymphs are getting more eats than the leech is. There have been a few mayflies popping on the warmer days. Look for the surface activity to get better in the next week or so.
Fishing Report Missouri River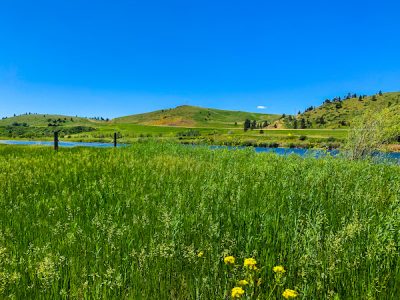 The Missouri River is fishing great. right now. Last week the river started to bump to around 10,00 CFs. Over the last 3 days the river has been dropping and is now flowing at 7020 CFS. Sure these flows are higher than they have been but they are not high by any standards. What's the latest news on the Missouri? PMD's are popping right now. That's great news for the nympher and the dry fly angler. PMD nymphs are getting eaten, Little Green Machines and the split case are my favorites right now. Deep or shallow? Seems the deep stuff is way better than the shallow game but that will changes as the flows get lower. Head hunting for fishing fish is also good right now. Look for the heads on the bank and don't be distracted by the ones out away from the banks.
Montana Fishing Guides is your hook up for a fun day on the river! Give us a shout and we'll figure out a fun day on the water. 406-233-9001