November 25 Ice Fishing Report
Thanksgiving is only a day away and where did summer go? It seems like just yesterday it was July and we had all of summer ahead of us? Well…. It was such a busy season it went by in the blink of an eye. So, lets get to why you are here… An ice fishing report! November is typically an off month for the ice fisherman. Temps are not cold enough to make ice and there is not a lot going in in the ice fishing world around here. There are a few lakes that have ice but it's so thin and dangerous that I would not reccomend doing an ice fishing trip. 2" of ice is still to thin for me. But in another few weeks the ice should be thicker and it will be much safer on the ice. I would guess that by the middle of December ice will be plenty thick and it'll be safe enough for trips.
November 25 Ice Fishing Report, Whitefish Lake
Whitefish Lake is a great spot to ice fish when there is enough ice to be safe. Most years the lake doesn't freeze all the way. So far there is no ice on the lake and is still best fished from a boat. Stay tuned on ice conditions on Whitefish Lake. With that said there are plenty of other options close to Whitefish Lake to spend the day catching fish through the ice.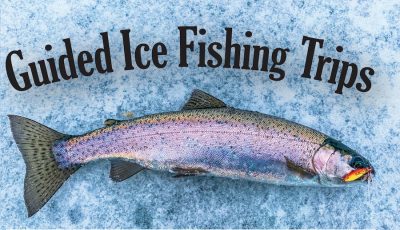 Montana Fishing Guides will be guiding ice fishing trips this winter. I Would expect that there will be plenty of ice by the middle of December. The holiday season is a great time to get out and enjoy Montana at it's finest. All equipment is provided and it's a fun way to spend the day on the water. Check out our ice fishing trips page for more information… Ice Fishing Trips