Fishing Report, April 21
Spring is still hanging in there with some very Spring type weather. We've had snow, rain, cold, warm sun and clouds. You name it we've had it. Very typical of most springs in Montana. This will all play out very nicely for water this year. The weather is looking like it's going to keep the trend going. We're looking at 50's with some rain and snow. The Flathead River is on the drop right now and let's hope it continues for the next week or so. When the Flathead River starts to go we'll be switching to the lakes in the area.
Fishing Report, Whitefish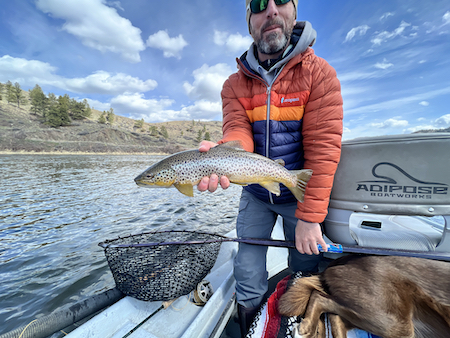 The Flathead River is still hanging in there and fishing pretty good. Flows are just under 5000CFS and temps are peaking at 42. March Browns, Stoneflies and BWO's are on the water. Some days fish are keying in on dries and the next day they're on nymphs. With the recent pushes of water we've had we are seeing some new fish in the system. As long as the river is on the drop I would expect it to continue fishing good. How long will it be? I'm expecting a week or so. I'll keep you posted as things shake out.
Fishing Report, Kalispell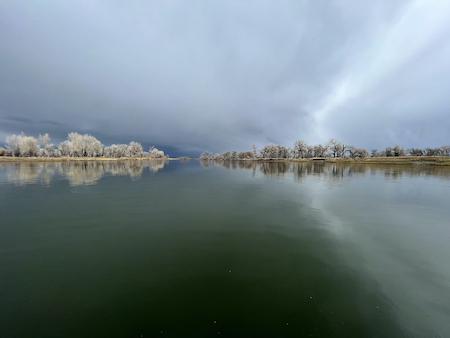 The Flathead River is still the best call from Kalispell. The big news is the local lakes are starting to open up. Some lower elevation lakes are open. Reports on those as we get some R&D on them. Higher elecvation lakes are still not open yet. There is a good bit of ice on most of them but they're thawing quickly. reports on them as soon as we get some good intel from R&D. I would expect some of these lakes to be fishable in about 1 week. Ice out is usually very productive, so tune in for an up to date report on conditions.
Fishing Report, Missouri River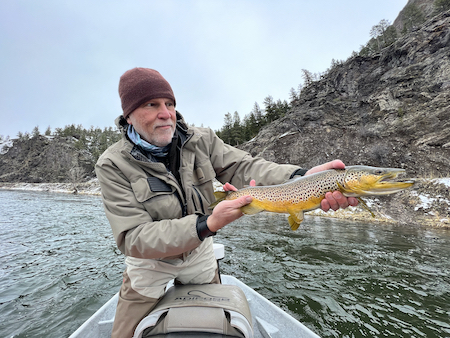 The Missouri River is fishing great right now. Nymphing, streamers and dries. It's all on the plate. Big rainbows and nice browns are pretty active right now. Flows are about 5500CFS and water temps are peaking at 39. Still cold but fish are definitely pretty active. Midges are all over the place. Singles in the mornings and clusters after lunch. You can defiantly get fish on dries. Be patient and don't rush into putting them down. Make that fly first cast… If that fly doesn't get there first it's unlikely they'll eat it. I'm a big fan of not making them work hard at all to eat your dry fly.
Guided Trips
If you are looking for a fun day on the water Montana Fishing Guides is your hook up. Guides are hard working and fun to fish with. We're out there everyday and know where the fish are. The Spring Guide Special is still going on. It's a great way to save a few bucks and get out for a fun day. 406-233-9001, give a call anytime. The phone is always on…